Julia Di Giorgio

Ring Road Homes

The goal of this project is to develop a housing design in the Town of Bancroft. Community spaces, such as a quiet area, café, outdoor garden, and rooftop terrace, are scattered throughout the 10-unit complex to attract all ages of the Bancroft community, creating an inclusive social hub by the river. A flexible indoor community space allows for different public events including an annual food market, which sells food grown from the community garden. Residents can engage with the community in semi-private spaces located throughout the project, yet also maintain their privacy in residential zones.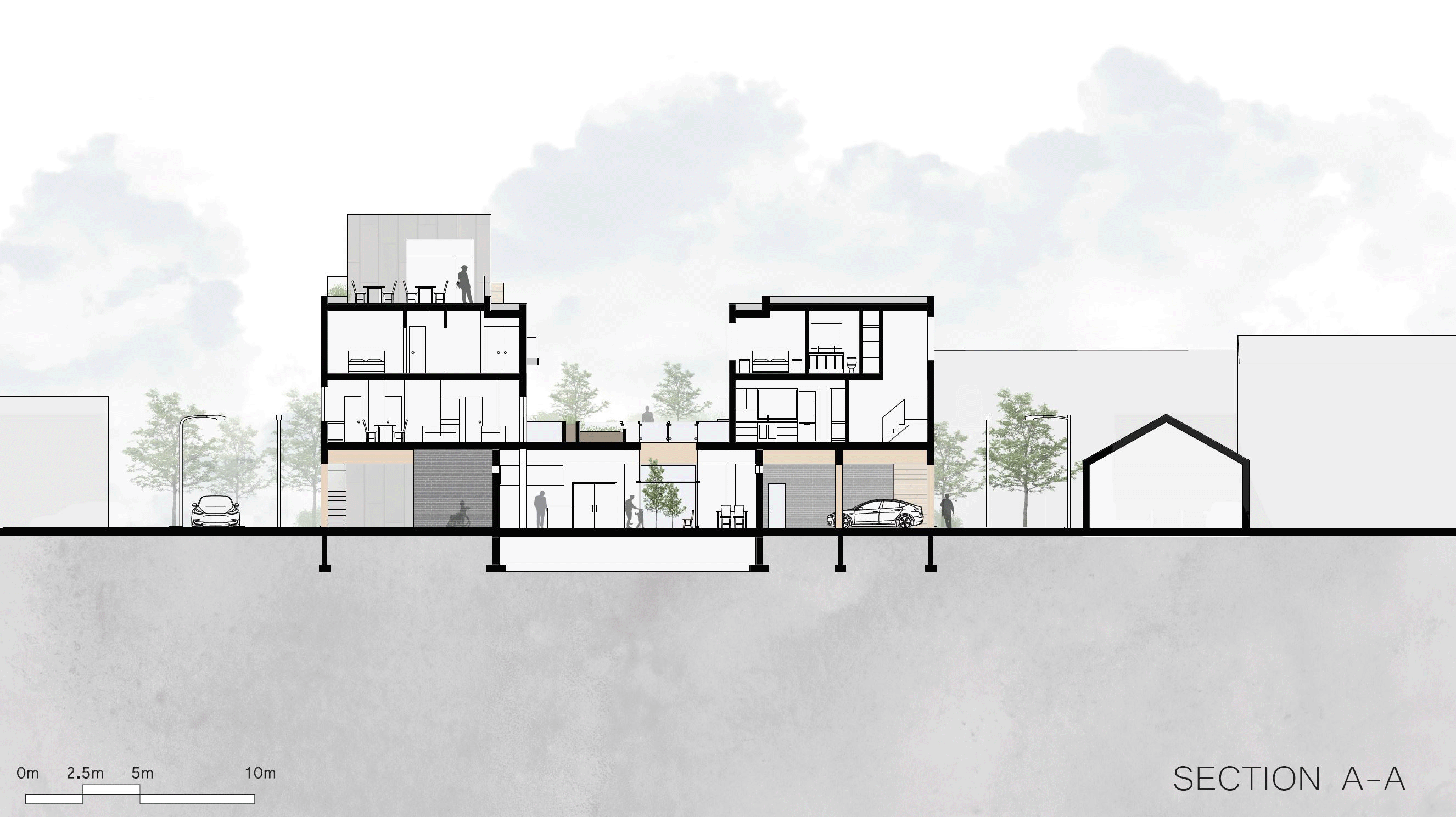 Kelvin Hoang

Nexus Square

Located on 16 Station Street in Bancroft, Ontario, Nexus Square is a mixed-use development that provides careful consideration towards the York River. The ground floor serves as a public square, accommodating commercial and cultural uses while residential units are located on upper floors. The main focus of this development is on community-building and the gathering of townspeople. There is also an emphasis on creating a visual and physical connection to the river, hence the courtyard-style layout.

This project explores the recessed courtyard form in tandem with tectonics to deliver variability in public, private, and semi-private spaces. It establishes an architectural response to the lack of a "town square," breathing new life into the intimate town of Bancroft, Ontario.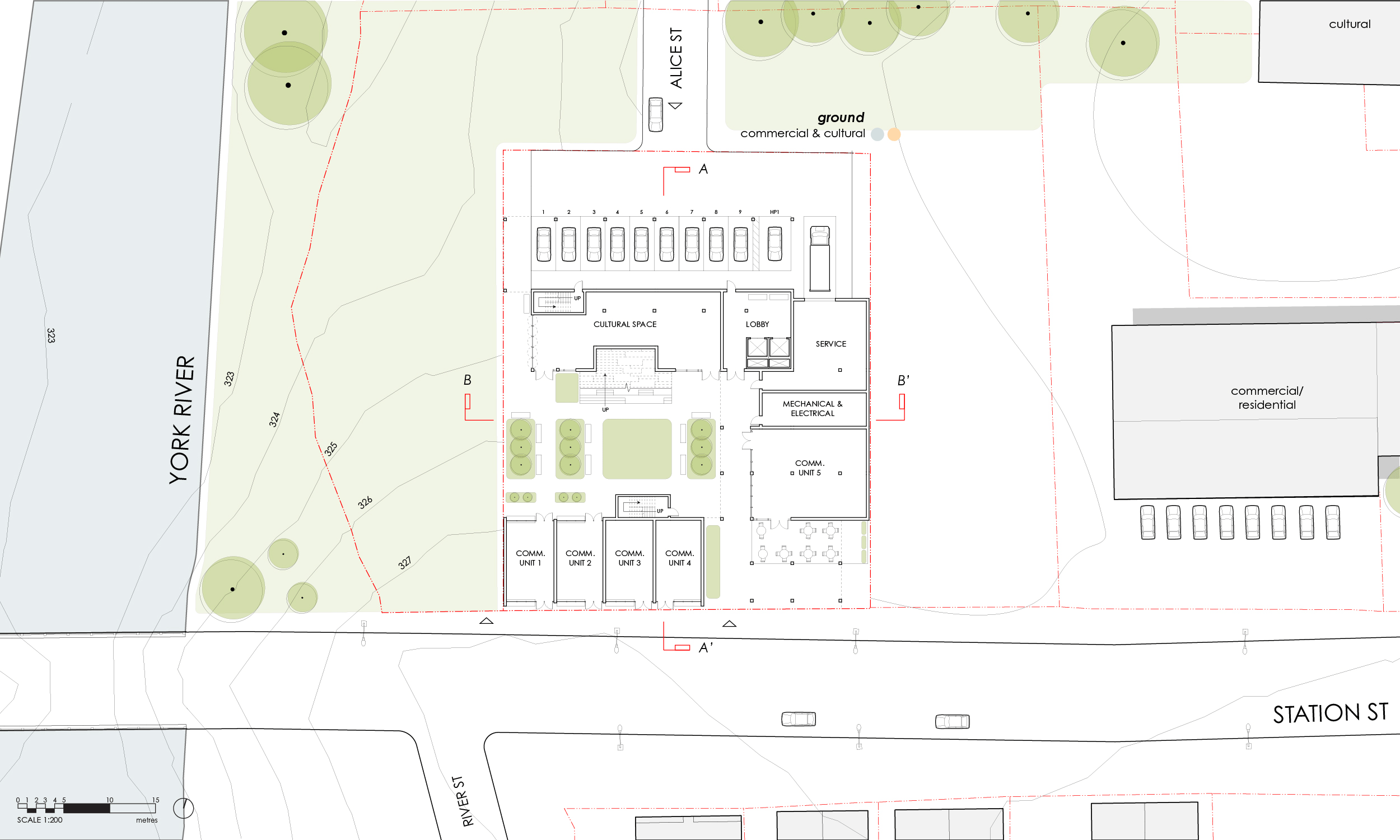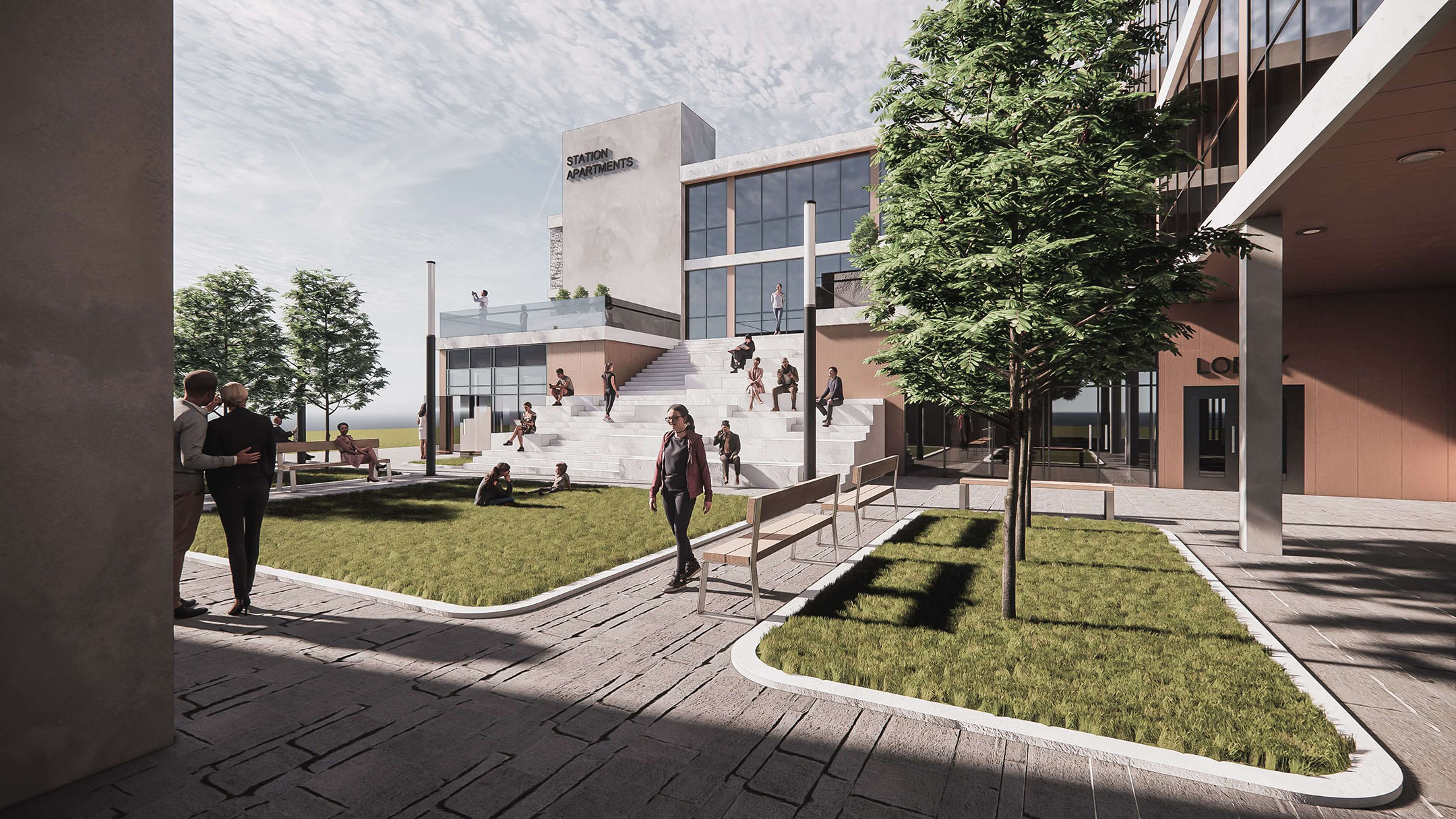 Jessica Amyot

Evergreen Community Housing

This project assigned students to design a housing complex for the small town of Bancroft, Ontario. The brief required students to study housing types, row houses & court houses, and apply modifications to suit the conditions of the site.

This design intends to enhance the transition from the public realm of Hastings street, to the private residential area through the use of landscaping and building orientation. The community space, located on the north east corner allowing the opportunity to open directly to the park, serves as flexible rental space and can host a local farmers market in the warmer seasons. This orientation allows pathways to the public park proposal, and provides a private green space for the residents of the complex.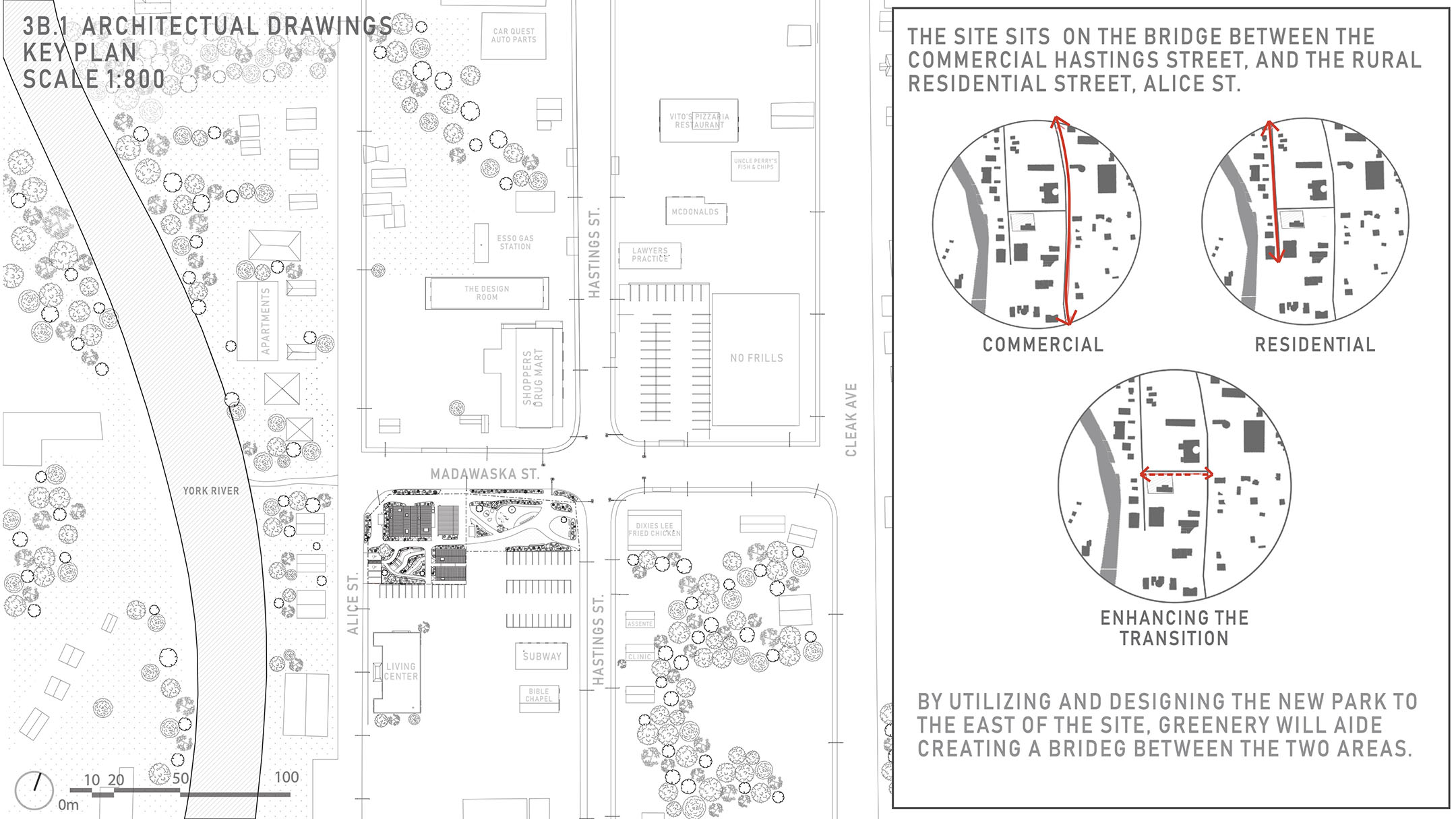 Evan Hills

Madawaska Suites - Bancroft, Ontario

The Madawaska Suites is a ten-unit townhouse complex located at 1 Madawaska Street in Bancroft, Ontario. The complex houses four family and couple units, one live-work unit and one barrier-free unit. Additionally, the site also provides a communal building for all residents of Bancroft where they will be able to engage with one another by hosting arts and crafts sessions and tutorials, informal presentations and potluck meals. The site also contains a central outdoor space for residents within the complex to come together and share moments with each other in a space for relaxation where they can take in Bancroft's exterior landscape.