2016

Flummox




Flummox, designed for the 2016 Toronto Design Offsite, is a window installation located at a used book store in the Junction. Made of approximately 250 vinyl records, each individually melted and shaped, the installation is suspended from the store's ceiling, giving the impression of a floating mass of vinyl.

Within the vinyl, wired LEDs allow the installation to light up at night, offering the viewer a contrasting experience from the daytime. Flummox won the People's Choice Award for that year.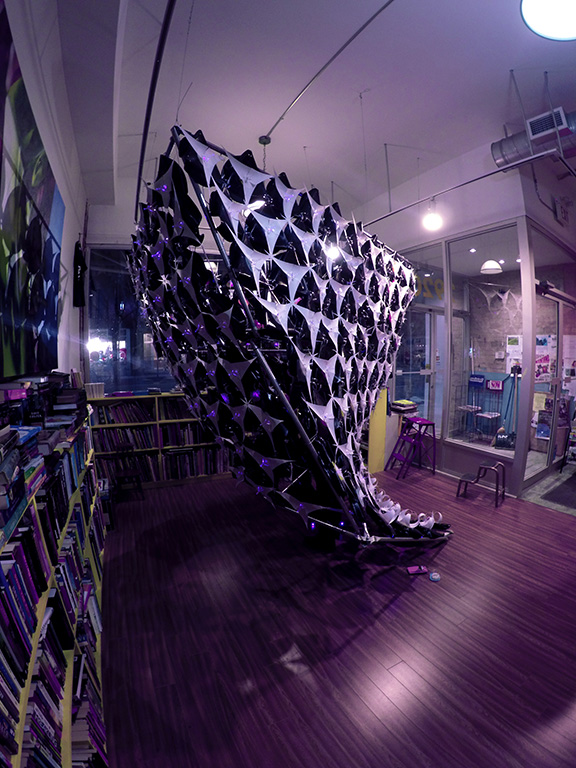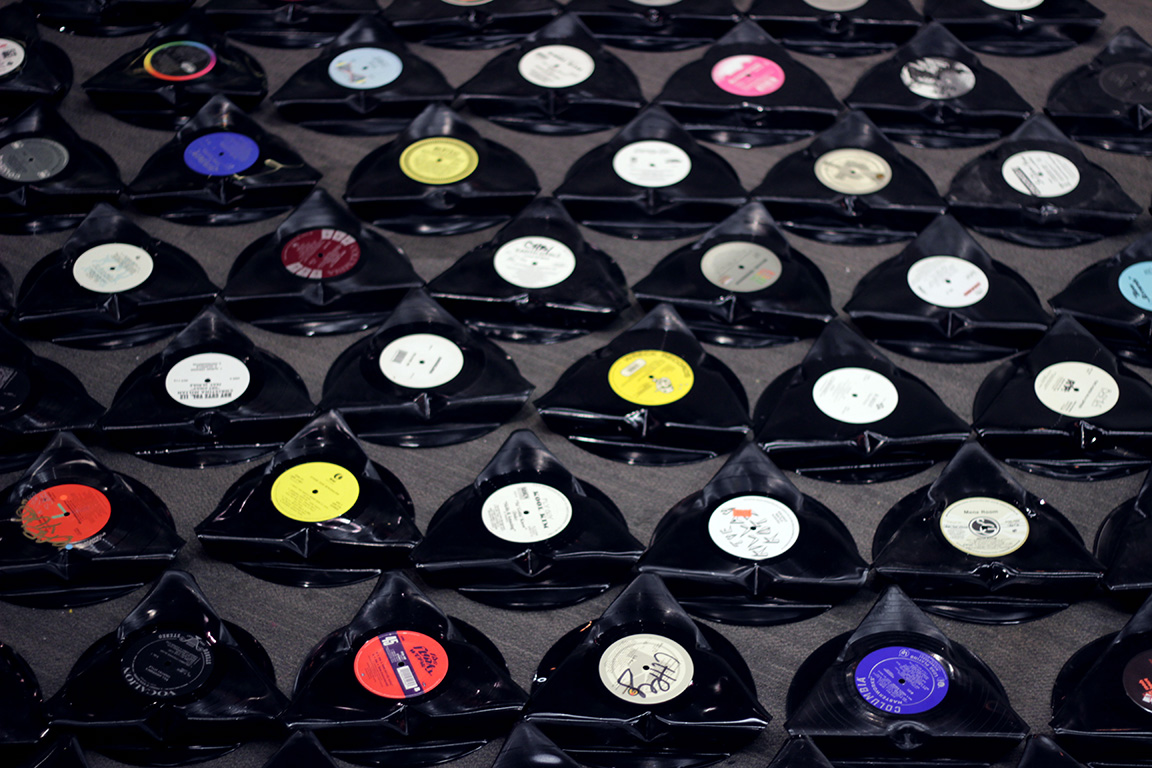 Using custom acrylic connectors, the vinyl units are attached to airline tubing and aircraft wire.