YEAR 3 & 4
Francesca Fantetti—Federation of Chinese Canadian Professionals (Ontario) Education Foundation Award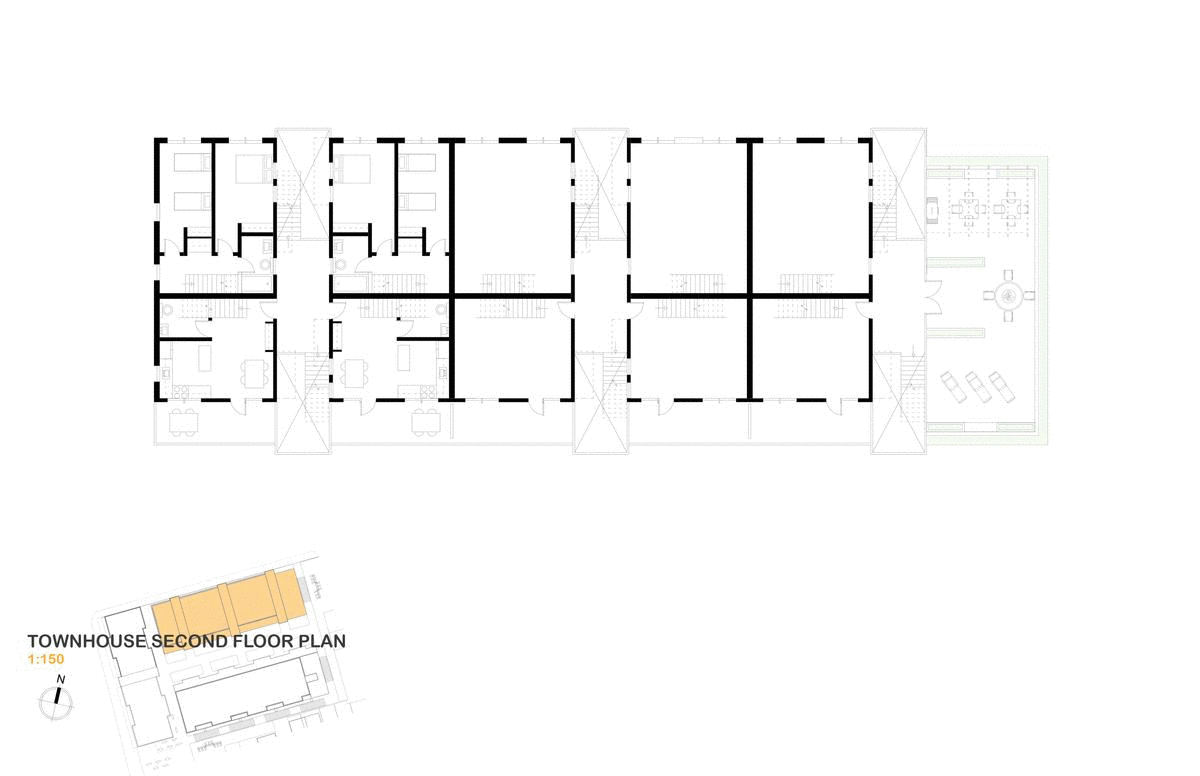 About the Award

For a student who demonstrates their achievement through initiative and innovation.
Missing Middle Housing

The Missing Middle has become a solution to resolving the housing crisis in Toronto. Socio- economic polarization has increased over time and is transforming low-rise neighborhoods into a place only suitable for the wealthy and established. The Toronto neighborhood of Trinity Bellwoods is not only known for its rich artistic culture and history but offers strong potential for the integration of Missing Middle Housing. This development is concentrated along transition zones of single-detached residential blocks while being in proximity to main streets, transit, greenspaces and amenities. The Missing Middle housing development offers a variety of housing typologies through three buildings to accommodate a range of household sizes, incomes, unit types, program and occupancy. Housing typologies such as a mid-rise apartment building with shops on the ground level of Ossington Avenue, and two sets of stacked townhouses each offering a 1-bedroom, 2-bedroom, and 2-bedroom + den units are implemented onsite. The Missing Middle housing development utilizes translucent lightwells to not only introduce natural sunlight deeper into dwelling spaces, but also to create atriums where circulation takes place.