KRISTEN SARMIENTO
Parkdale Library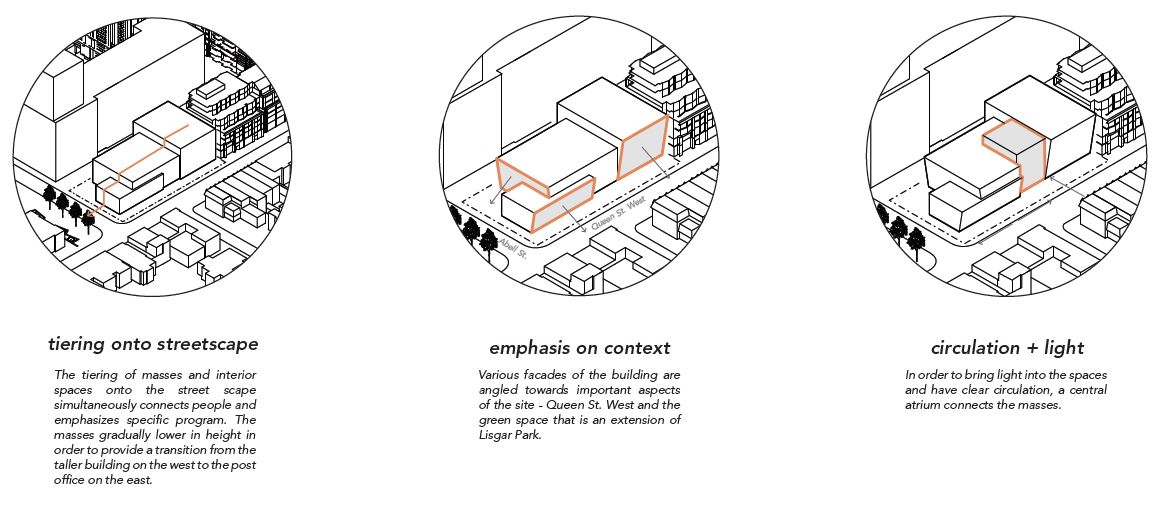 The Parkdale Library proposals were to be designed with the evolving nature of a library in mind, in conjunction with its role as a landmark and a shaper of urban and social space within Toronto. It is to play a central role within its historic community by acknowledging its past and emerging character. This proposal has considered these requirements and is further explored in ASC620, the following semester's Integration Studio course.
The form is derived from its site. It acknowledges important aspects such as Queen St. W. and Lisgar Park, which is expressed through the sloping of the facades that encourage one to look onto the streetscape. It considers the varying heights of the Parkdale neighbourhood through the tiering of its masses onto the street.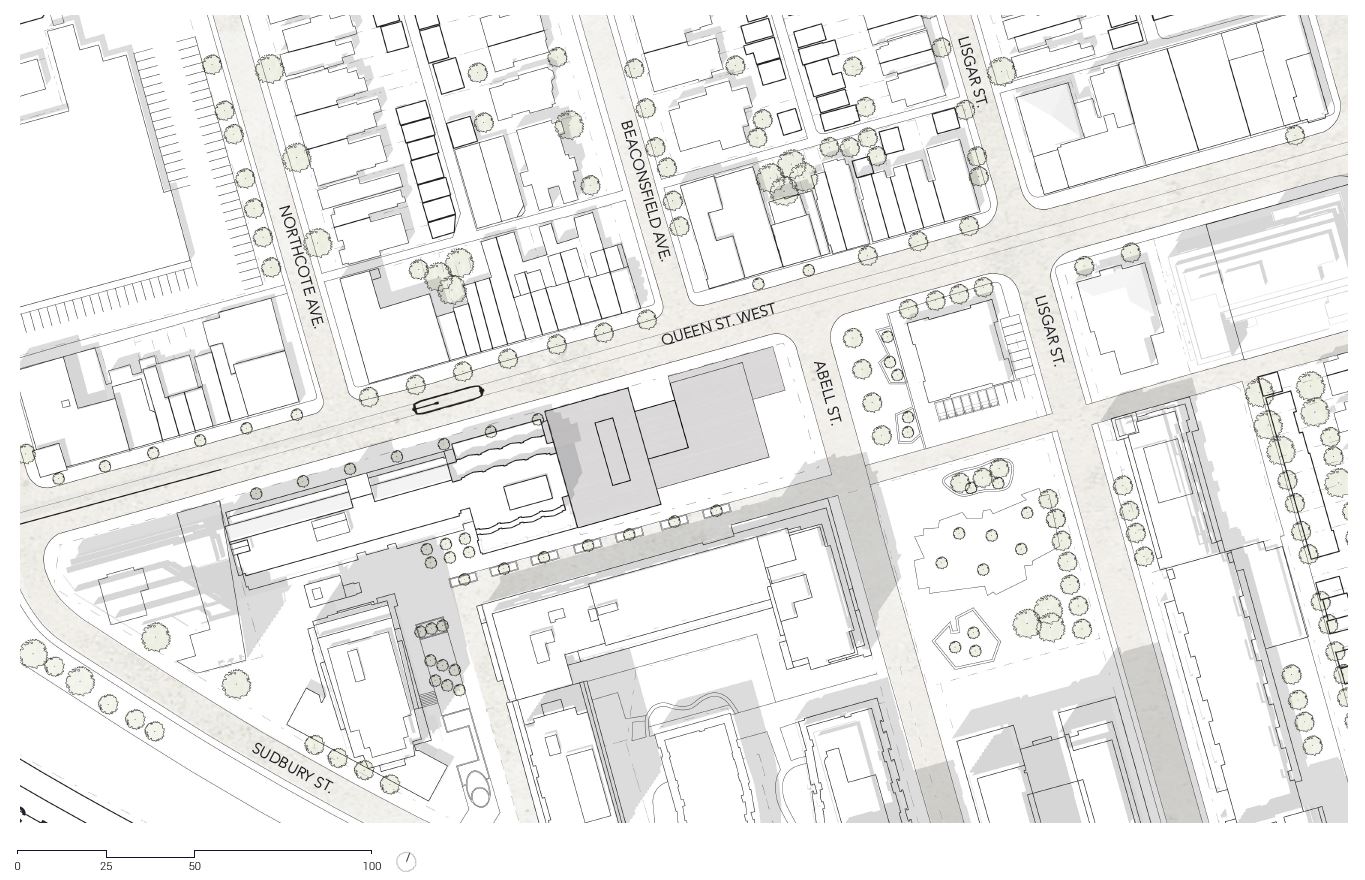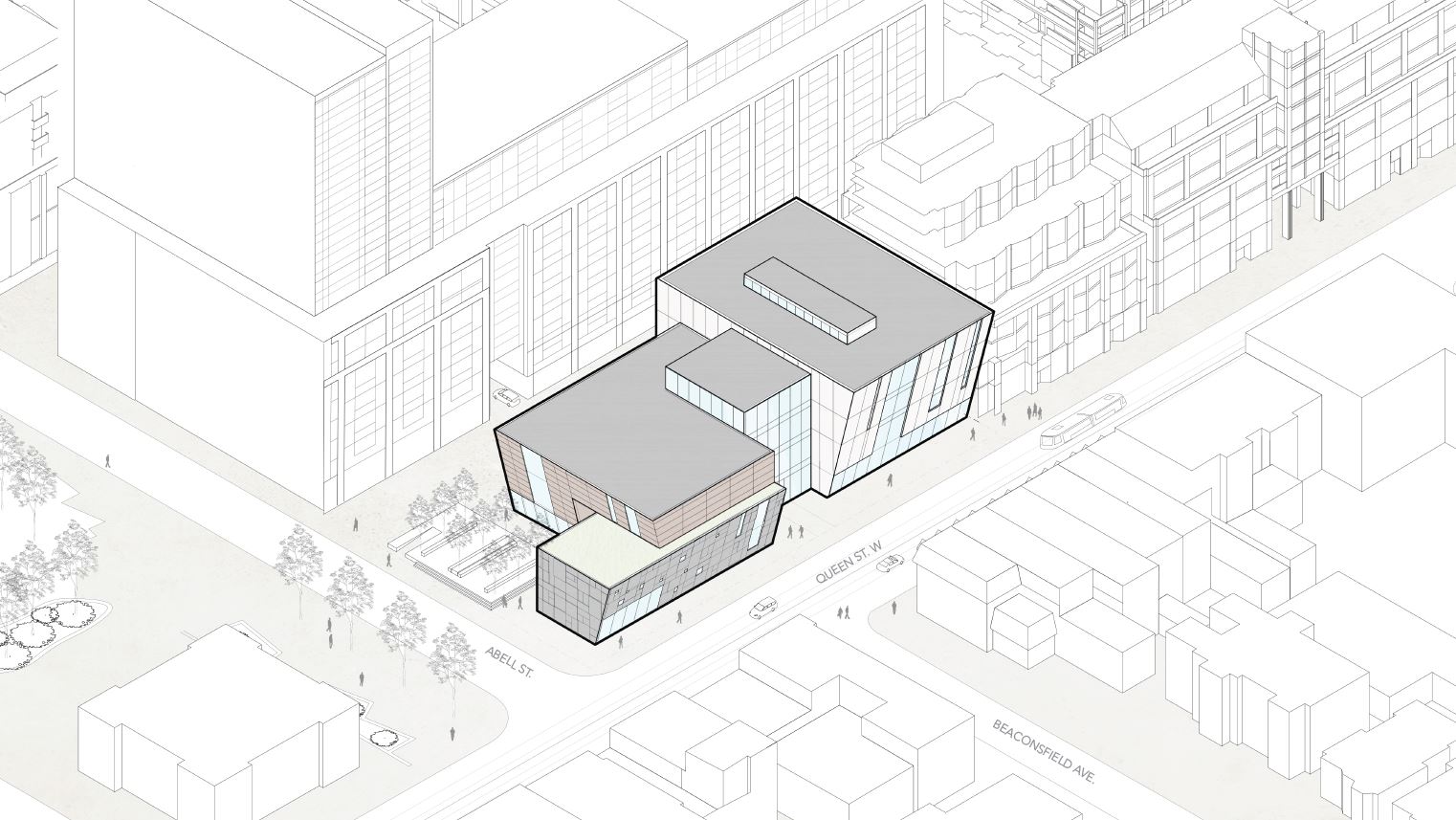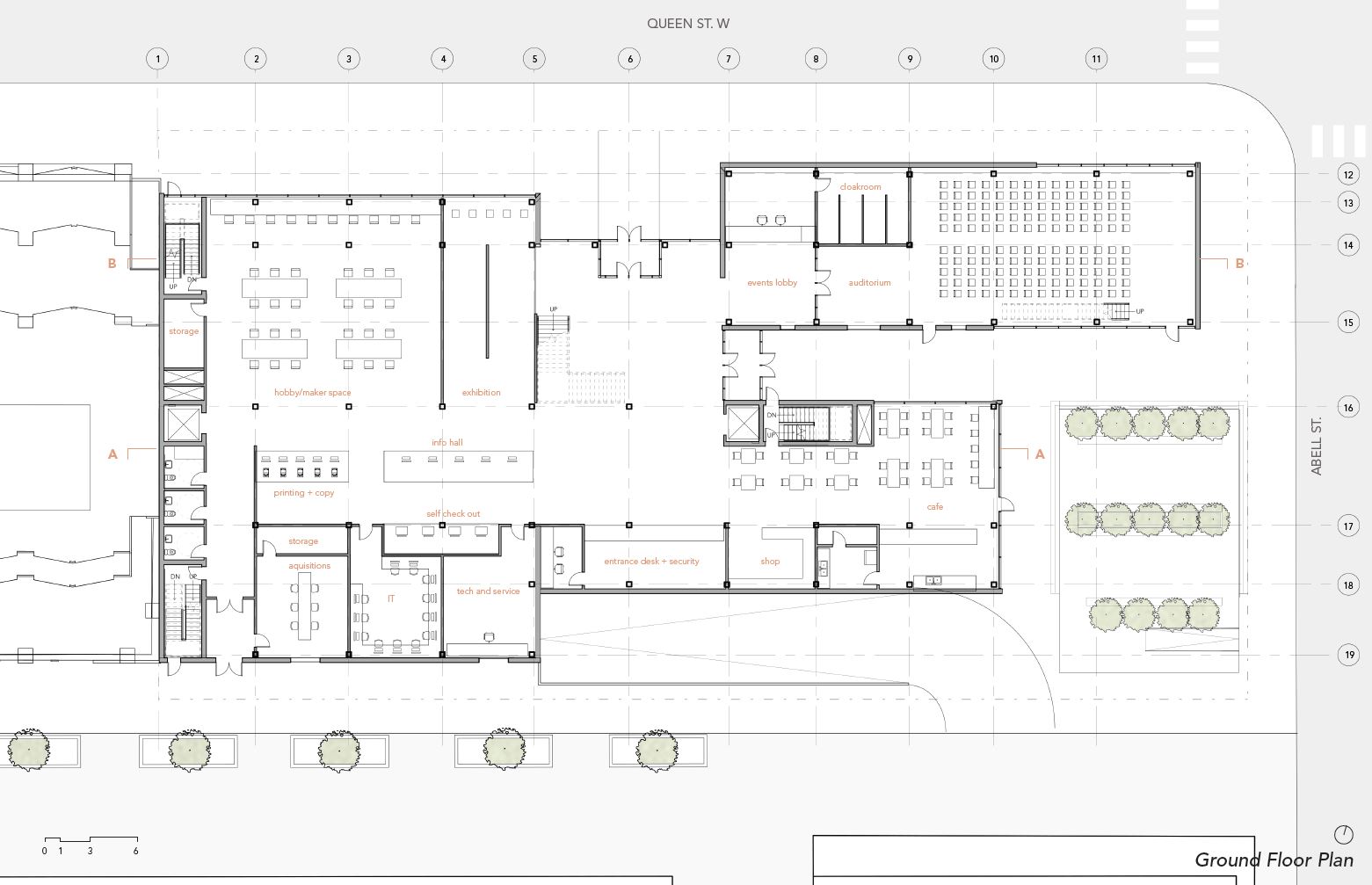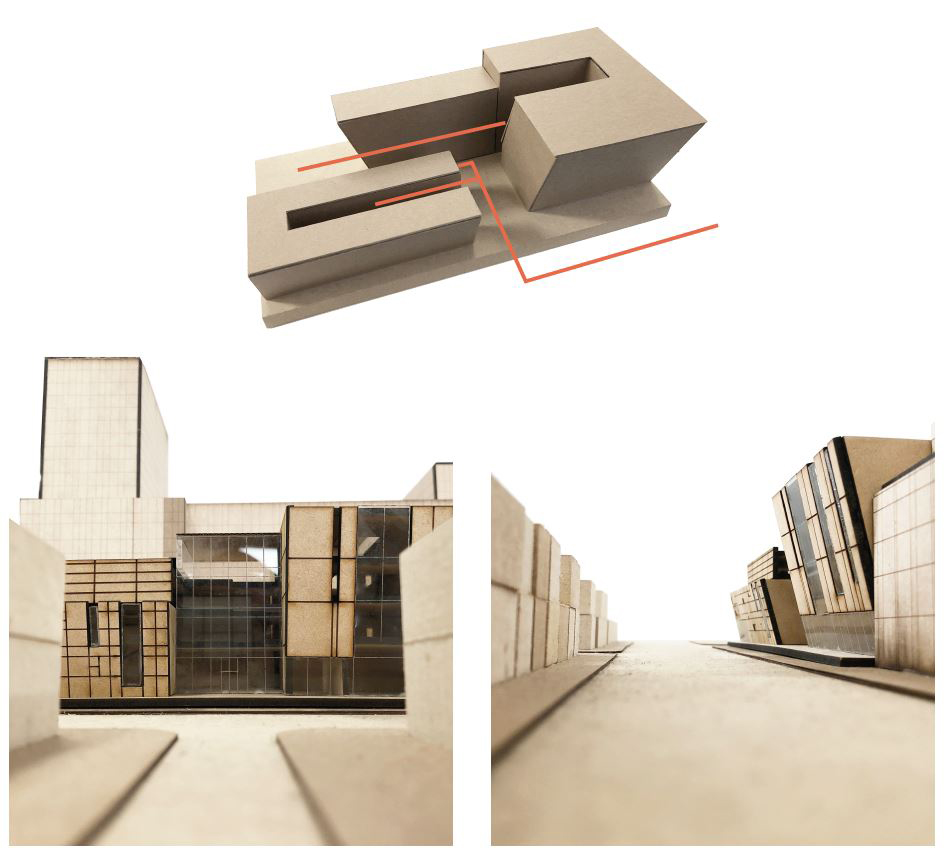 The conceptual model (top) portrays an initial internal streets concept in which the linear relationship betweent the library massing and green space is shown, as well as how the atrium intersects these streets. Bottom left is a north approach and bottom right is a west approach.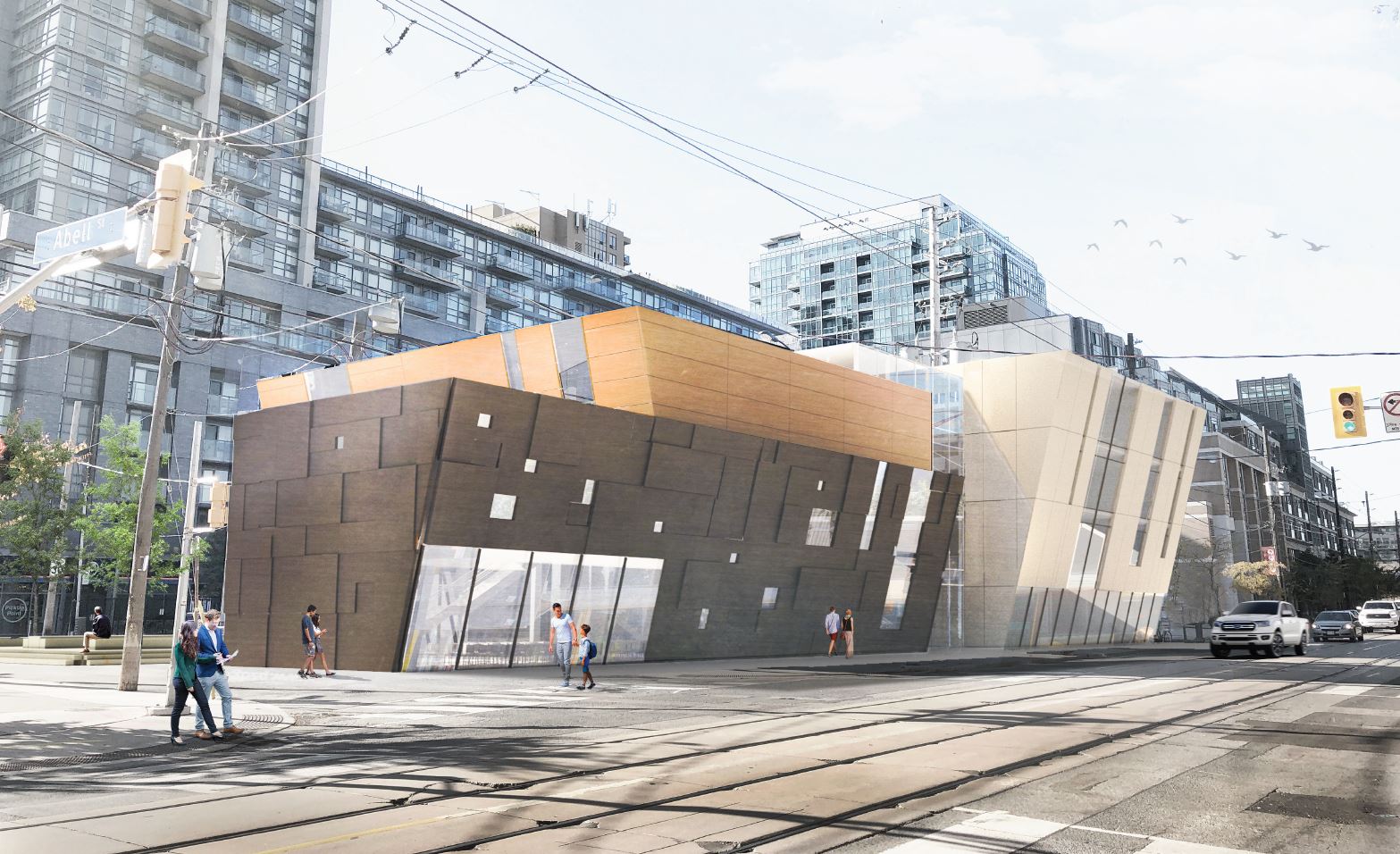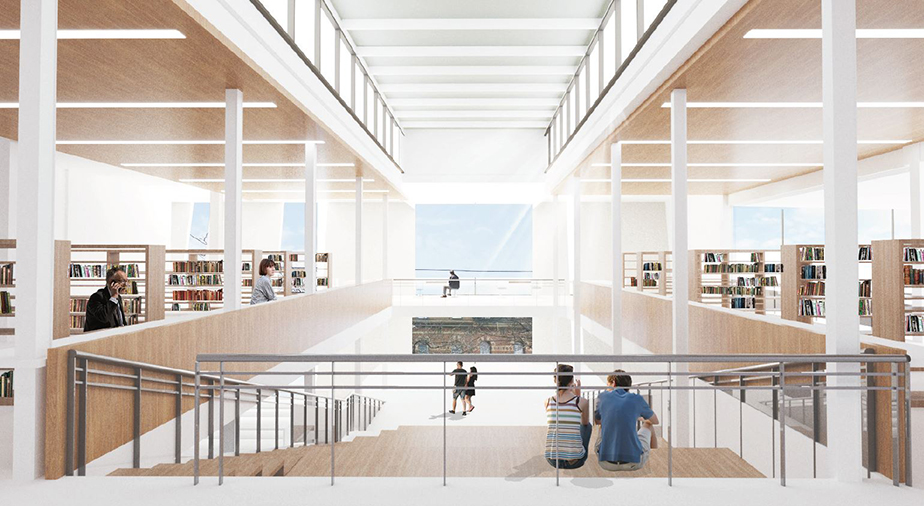 The hangout stair that allows for visual connection to Queen St. W. while connecting the third and fourth floors.