2010
Oxalis
The Oxalis project, a formal exploration of environmentally-responsive cladding systems, employs digital fabrication as an iterative investigation tool. By examining material properties and interactions of the assembly in conjunction with the design execution of conceptually-representative geometries, a platform is created to understand digital fabrication and its material output in concurrence with the boundaries of material behaviours.
The end result showcases a full-scale demonstration of an array of the prototype system and also exemplifies the investigation into the spatial, structural, and tectonic qualities of materials selected.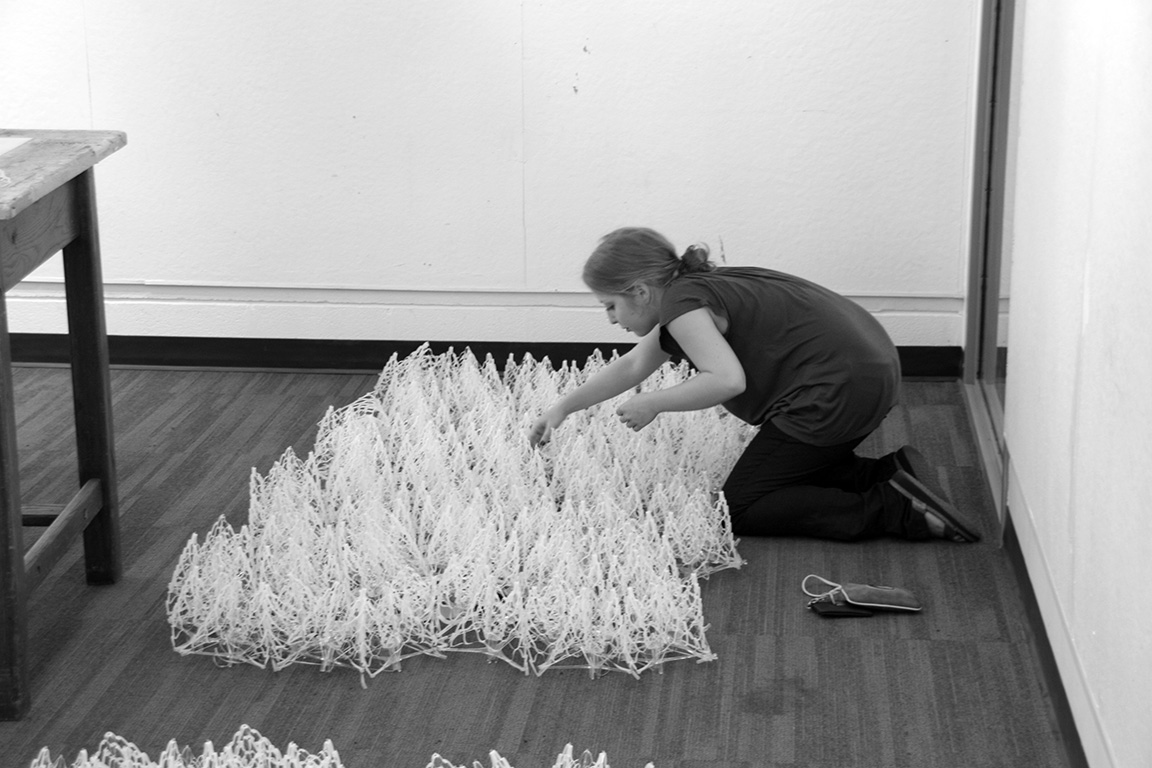 By bridging the gap between the illimitable explorations of generative applications and actual design execution, the project seeks to reinforce a new epitome in architectural design where digital fabrication transcends the sphere of simple representation and performs as an investigative research tool. As the adoption of digital fabrication tools has yet to be incorporated within the traditional pedagogical frameworks of architecture, this project also serves as an excellent opportunity to showcase the design development potential these tools afford contemporary designers.