SANA KADRI
Activating Anarchy - Under-mining New Democracy & MAT police
Protests, around the clock military presence, refugee squats in abandoned buildings, cars on fire, remnants of Molotov cocktails strewn about in the streets and the lingering smell of tear gas are all part of the daily experience in Exarchia, Athens, Greece. What is not so easily seen is the resilience of the residents who have stood their ground in the face of police brutality and mistreatment. Exarchia has been a place of anarchist creativity and organization. It is home to many anarchist groups, that through voluntary effort have organized community kitchens, squats for refugee migrants, a medical clinic, community gardens, social events, and relevant protests.

To further amplify and exhibit the activities which take place in this neighborhood, this project acts as a physical manifestation of the networks established and running currently. I explored how the existing built environment could be utilized to undermine and counteract Greek police initiatives.

The strategy was to create spaces which allowed for congregation and dispersion. How could the residents of Exarchia move smoothly through the existing striated built environment? The design focuses on connection, circulatory systems, anti-hierarchical organization, and disorientation. Navigating through smooth and striated spaces, the proposed tunnel system under-mines the efforts of the Greek police and the ordered city grid, allowing for safe escape for anarchists and refugee squatters.

The shipping containers are representative of an instance where striated and smooth space exist simultaneously. They are in constant movement along a rail system comprised of over head and jib-crane systems. They can be dedicated to a certain use but at any given moment used smoothly so maneuver to a floor or roof of the adjacent building and have a path of escape leading through residential units, secret doorways into stairs concealed into units.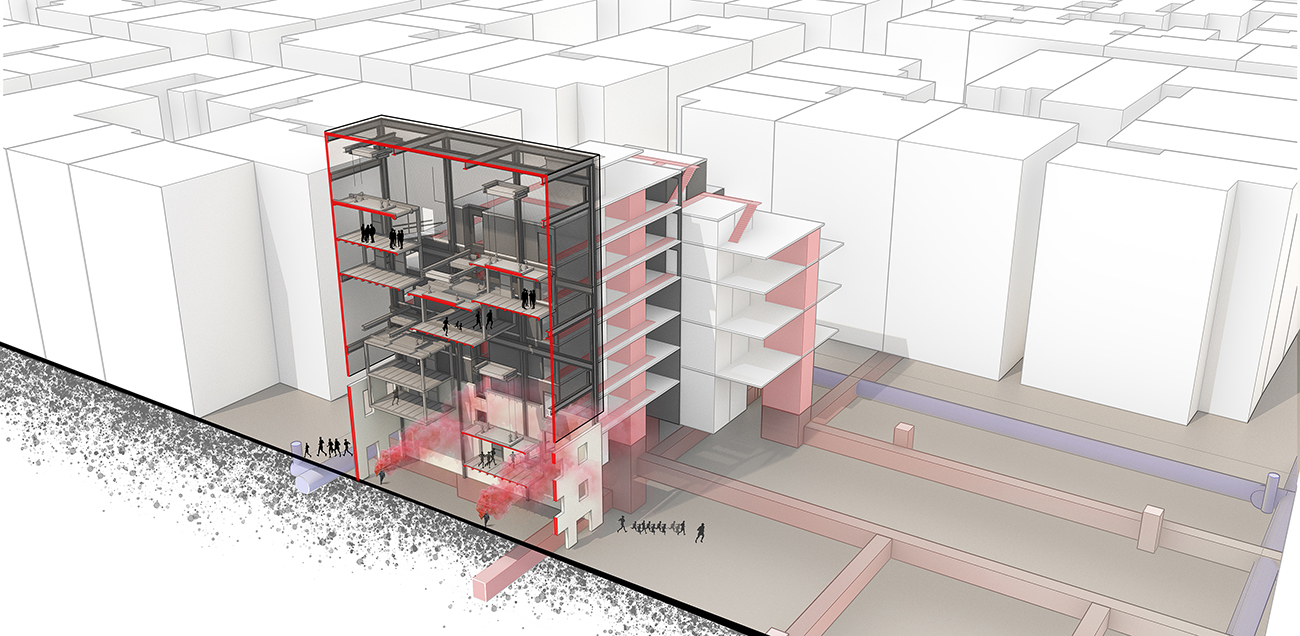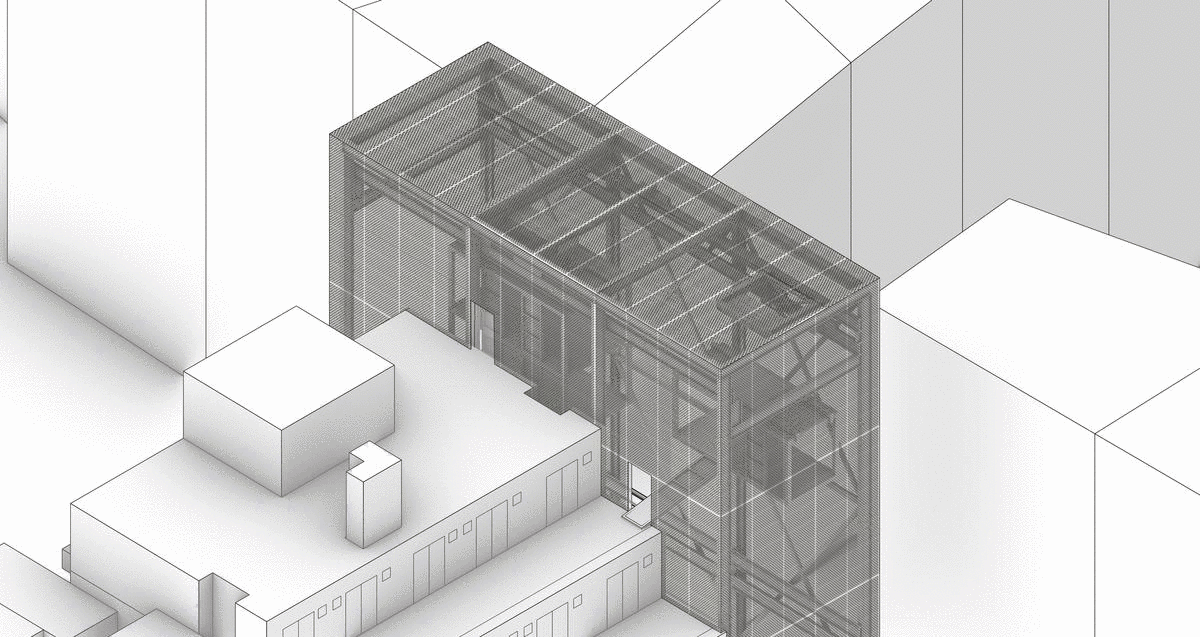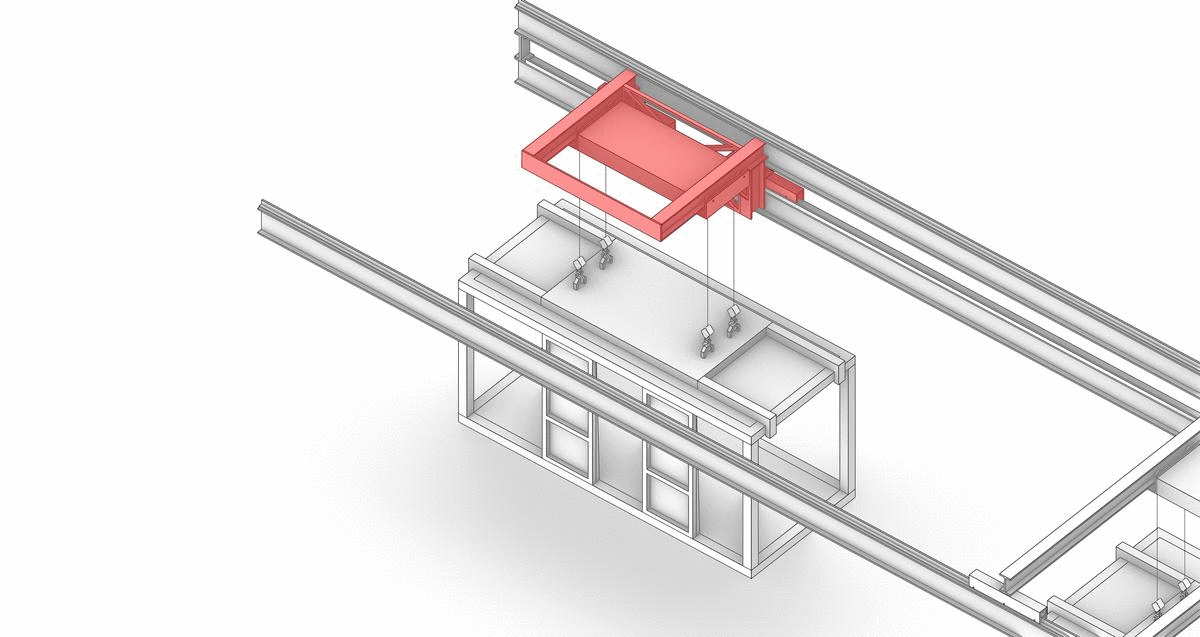 The primary goal of this design is the safe escape through multiple pathways, this system accompanied using tunnels would impede the Greek police from brutalizing a thriving self-managed community.