Sophie Twarog
Museum of Architecture
Public buildings are an expression of the politics we work in as architects, and its our responsibility to imagine a long-term life and to consider how they will develop in the
future. York Square embodies the thinking of its period. At a time when urban renewal looked to demolition as the only way forward, architects Diamond and Myers turned to preserving urban growth. The nature of the infill consolidated but valorized the existing buildings. The square advocated for urban evolution over urban revolution. This attitude was cast aside by politicians of the era and they continue to do so today, with Yorkville at its epicentre. York Square was an idea that inspired countless urbanists, architects, dancers, and musicians. The significance in the bones of this building can frame a new generation a new, or at least act as a living reminder for what once was.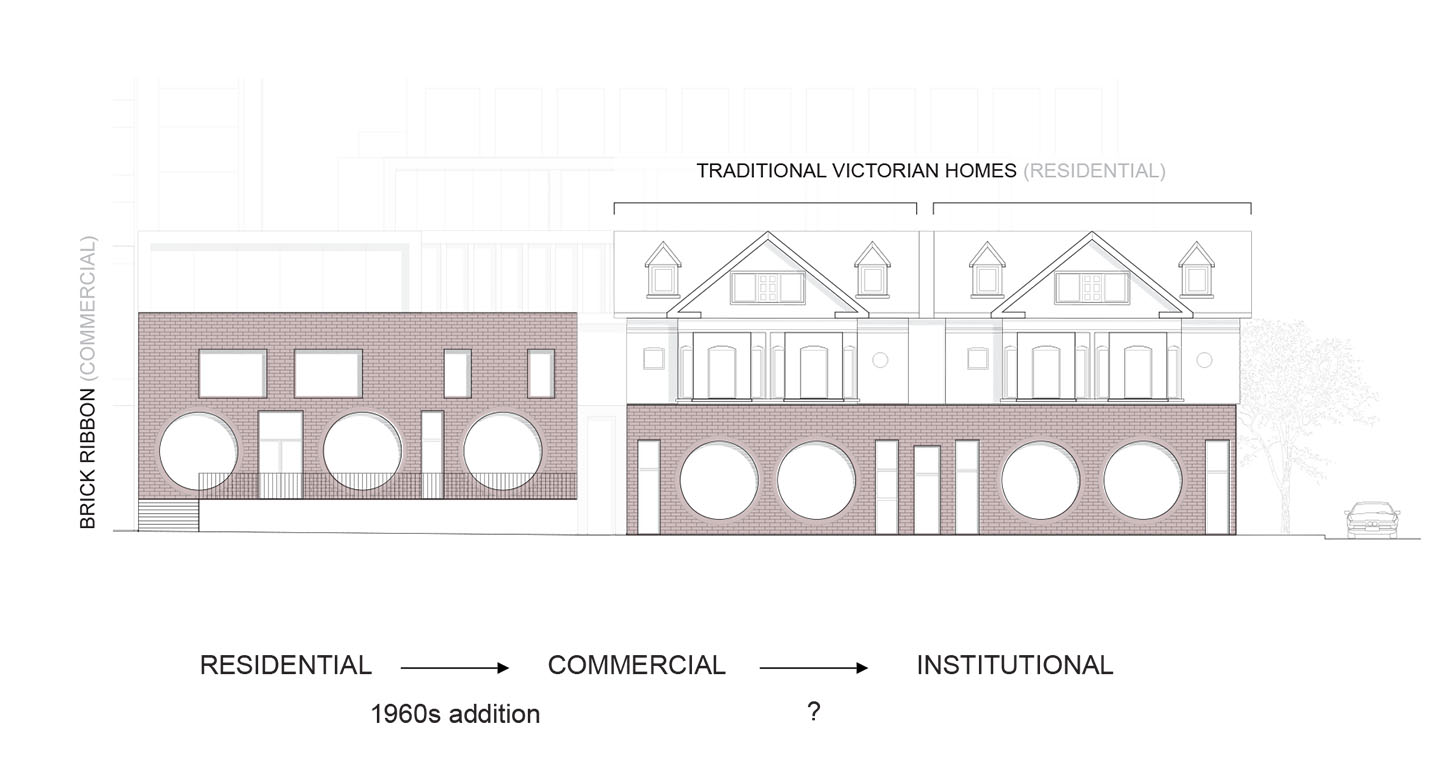 VARIATION OVER UNIFORMITY
The added layer presents a congruity between how the system related to the existing in its material assembly as well as how it orders space. Its important to define an appropriate language when adding to an already complex set of built conditions. By adding a layer of glass, not only does the covered space facilitate year round accessibility but the physical qualities speak to our current progress. The canopy acts as a unifier for disparate elements while creating the opportunity for an expression of its tectonic composition. Structure is a form of fragmentation within itself. When new elements are added that relationship changes while still speaking to its original function.
CIVIC ORIENTED PROGRAM
To ensure a mixed-use building that will operate throughout the full day across an entire week, the program must cater to a public audience for community engagement. Service pairing includes exhibits space for young adults, families, and seniors to attract people outside the industry, while hosting lectures or discussions provide a platform for dialogue. The bookshop will be a main attraction to feature a wide collection of architecture, urbanism, technology, and landscape design. This will support creative students and professionals within the industry while the reading rooms, workspaces, and study rooms will facilitate longer user duration. The museum must accommodate semi-public spaces for research to bridge the academic progression to the professional practice.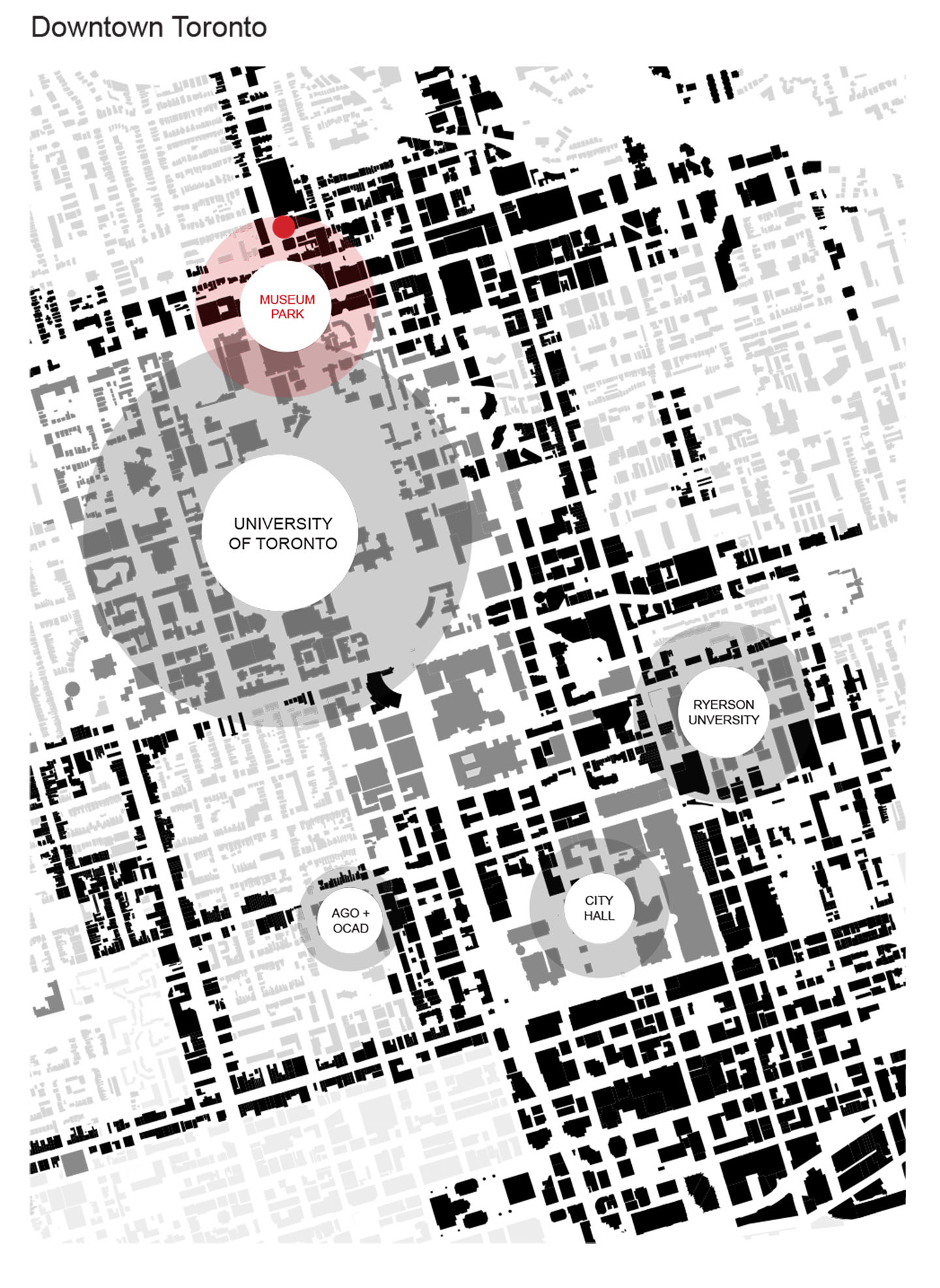 CONTEXTUAL POSITION
Today, retail, and commercial space orders the city planned along the spines of Yonge and Bloor. Yorkville formed around the converging metro lines running along these streets, to create the most prominent intersection in the city. Key institutions within the existing Museum Park and the University of Toronto attract a prospective audience while utilizing existing infrastructure for the Museum of Architecture. These conditions extend cultural and academic programs towards Yorkville to create a public platform in a neighborhood threatened by privatization.