ANNA YABLOCHNIKOVA • ERIC BOWEN • ERIN HOI LAM PANG • GURNOOR KAINTH • KATERYNA STOKOZ • LEE YING NATLIE CHAN • MELISSA CAETANO FAVAS • PRITHTHI ANTHONY ASCENSION • SUWATHY VIVEKANANTHAN
COWANTEGRATION
Making Support Services Joyful + Engaging
PROJECT SUMMARY:

Within this development of Cowan Avenue, our intent was to bridge the gap between the old residents of the community with the new
residents. This was to create a more inclusive community that could rely on all the residents without judgement of age, race, life experience or status. We did this by creating spaces along Cowan Avenue that presented spaces for both the populous to converse and spark dialogue while working with one another to benefit the community. The development strives to create a seamless integration by redeveloping an existing building at the heart of the residential area and converting it into a community hub that can house all sorts of activities and information boards along the street to inform residents that they are not alone in their struggles. In conclusion, this redevelopment of Cowan Avenue is one that benefits all members of the community and creates a welcoming environment.



HOW MIGHT WE...
Create opportunities for the isolated residents to find resourceful
connections, and gain skills?
Create inclusive communal spaces which will encourage the sharing
of cultures, experiences, and needs between the new incoming
immigrants and current residents of the community?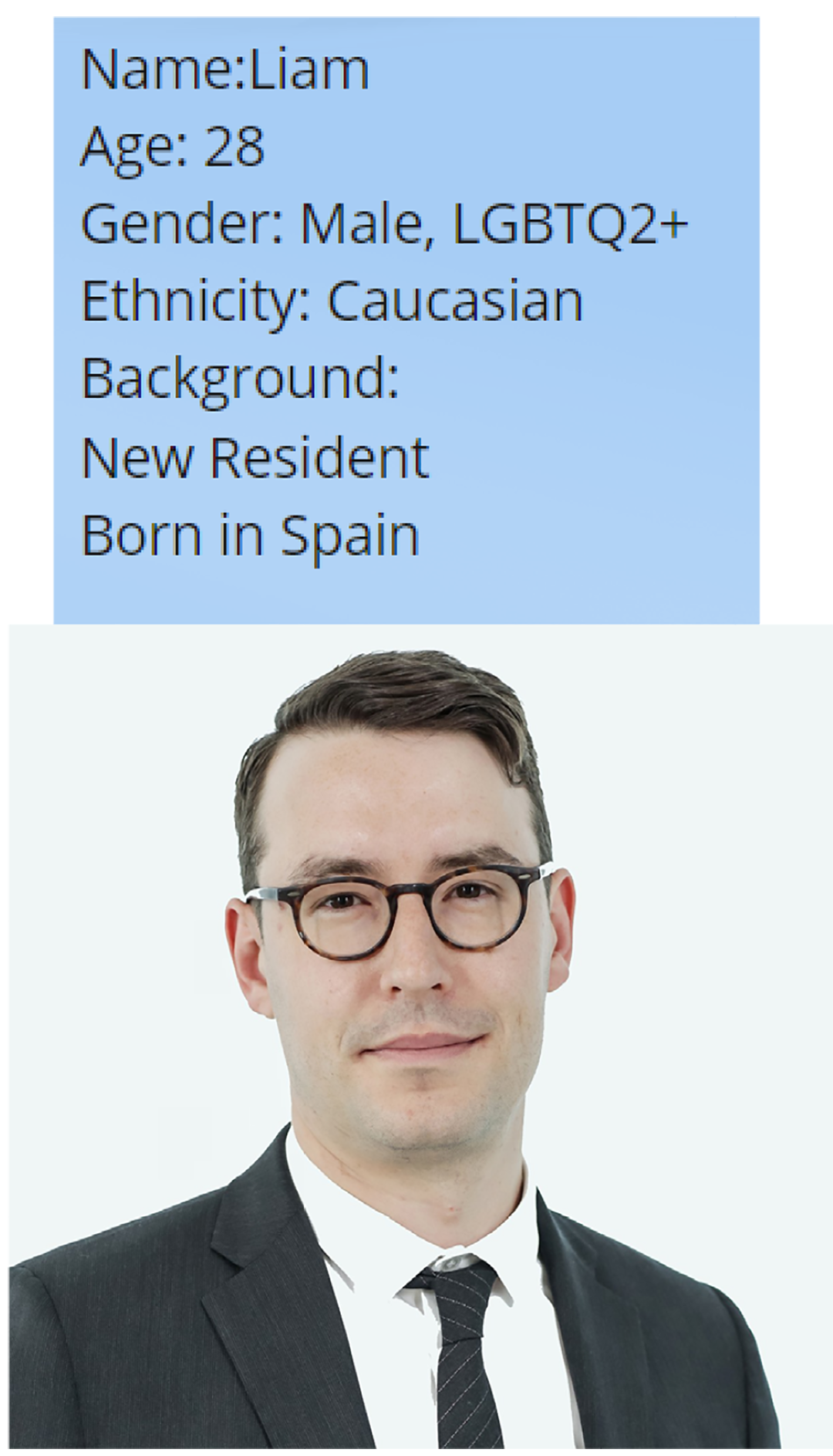 The mornings tend to be extremely hectic for Maya as she has to wake her mother with some medication, prepare breakfast, and school lunches for her son Ethan. Soon after with Ethan in hand, she rushes to the nearby school, Holy Family Catholic School. She often feels overwhelmed, as if she's stuck in this repetitive cycle of rushing everywhere. Between dropping off Ethan and beginning her workshift she has a couple minutes to herself, yet everything is closed. Maya wants to get a book, but the library has not opened yet. Maya wants to chat with a couple friends, but the community centre isn't opened yet. She feels so disconnected.

Luckily, she finds a sense of home at her momo shop, which is located on Queen Street West. Although business has been pretty slow, all her childhood memories spent in the restaurant compel Maya to keep the family business operating. Slowly losing her mother to Alzheimer has been difficult for Maya. Her mother is her best friend, her rock, her support system, but now its as if they are living two seperate lives. The only reminder of their close relationship they once had are the Tibetan paintings hanging in the momo shop.

Due to gentrification of Parkdale and the raise of rent, Maya lives in constant fear of losing her shop. It has become impossible to provide for her son, her mother and keep a business as a single mother. She works long hours, and this impacts her ability to spend quality time with the people sheloves. Maya is unable to pick up Ethan from school. Maya is unable to help her mother at home. She feels so disconnected.

The only opportunity for Maya to connect with her family and the community is by donating the left-over food from her restaurant to the homeless folks on her way home.The morning is Maya's favourite time of day. On her route to work, Maya brings along her son, Ethan and her mother, Yuma. Together they discuss events from previous day, their worries, their goalsfor the day, this walk has become a significant connection in their relationship. After Ethan goes to school, the mother and daughter duo make their way down Cowan Ave. The street is welcoming, they continue their daily ritual of picking up a book at the candy cane information hub. Due toYama's condition, she enjoys reading books about the Tibetan culture as it assists her in gainingmemory about her life. They walk down Cowan avenue towards COWANTEGRATION. Maya remembers passing the houses before, they were a negative statement to the neighborhood. There wouldalways be addicts and alcoholics, but now the centre has become the complete opposite. The seniors meetings which take place, the gardening, and painting which that space provides has become an escape from the constraint of her apartment for her mother. The stained glass, and the outdoorgarden inspires Yuma to paint the most beautiful paintings. Now walking alone, further down thestreet Maya passes an information bulletin, where she finally pins an employment opportunity ather restaurant.

Once again, Maya has a few minutes before work and because of the new intervention she has the possibility to join her friends at the social hub at the Queen Street West and Cowan avenue intersection. She is connected to the community.

Maya's business, Little Tibet, is growing everyday. Due to the intervention, there are multiple residents interacting with her momo shop. Inside the shop, there are both new and old residents interacting, it has become another communal space. Consequently, she has become much more financially stable and has been able to provide for her mother and son. She is no longer considering to sell her family restaurant. Maya is more stable financially and socially.
After taking a couple wrong turns post graduating from university, Diego has decided to move and restart his life at Parkdale. He is new to the area, so as a way to start the day, Diego has picked up the hobby of morning runs around the neighbourhood streets. This way, he hopes to familiarize himself with the location and meet some new people. Diego begins to slowly settle into the area with the hopes of starting a business venture, although at the moment such a task seems very far-fetched and intangible.

Diego tries to keep himself occupied so that the thought of being unemployed doesn't get the best of him. As a result he finds himself to enjoy cooking. During the week Diego would drop by the local grocery store, Queen Fresh Market to pick up some groceries to cook some of his favourite dishes. Diego is also a bookworm so he often drops by the Toronto Public Library. Back home, he would participate in book exchange programs but after moving he hasn't found any book exchange programs nearby.

After having his lunch, Diego goes to the library almost everyday to do some reading and look for employment opportunities nearby. Following many hours each day spent at the library, he heads home feeling hopeless. Diego feels burnt out and disconnected.Diego learns about the community hub COWANTEGRATION after discovering a community gather ing group. Diego sees this as an opportunity to meet other members of the community that could potentially aid him. He realizes that this would be beneficial towards familiarizing himself with his neighbours. Diego finds the location of the hub to be very convenient as it is located directly behind his home.

On his walk to the community hub for the first time, Diego is astonished to see a brightly lit and colourful alleyway leading towards his destination. He recalls crossing through this alleyway before but he remembered it being so dark and empty. Walking down this user friendly passage now puts Diego in an optimistic mood even before reaching the hub. He takes a minute to pause and admire the interaction between individuals in the community garden situated behind the community hub. He hears giggles as children run around and sees adults and the elderly conversing with each other while enjoying the beauty of the garden.

Soon after the development of the hub, Diego learns that his realization was right, Through the community hub, Diego was able to find new opportunities that allowed him to finally gain a sense of belonging in the Parkdale neighbourhood. He was pleased by the fact that he could now access several resources in the community hub and in the book exchange boxes, that are both near his place of residence.

After meeting members of the community, Diego no longer feels like a stranger. This is his new home and these people are his community. He is connected to the community.

He quickly grows his network after becoming a regular visitor of the hub and finds a job as the manager of one of the storefront businesses within the hub.

In addition to working at the hub, his hobby as an artist provides him the opportunity to become a volunteer instructor and host art workshops as well as sell his cultural art to the community. Diego who was once a new face in the community has become a very popular and loved face and he is
proud of who he has become.
Liam graduated from Western University studying literature. He is financially stable because of his family's background. Recently moved into a house with his partner, Shawn, just north of Queen St.

Although it has been a week since Liam and his partner Shawn have arrived at North Parkdale, still on some mornings Liam has difficulty defining his house as his home. On the way to work Liam passes by multiple people but cannot recognize a single face. The streets, the stores, the people are all unfamiliar.

Liam had previously studied the neighbourhood's fascinating history, and as a result has inspired him to work at a nonprofit organization: Parkdale Project Reed. Every so often, Liam leaves for work earlier to get some lunch at a local shop on Queen Street West. The people that Liam encounters at work are very genuine, kind, and friendly but he finds himself lacking an emotional connection with them. It is almost as if he is an outsider unable to get past the gate.

Liam wants to feel as part of the Parkdale community, but there are limited resources that will allow him to do so. He is always searching for ways to give back, but doesn't know where. He feels so disconnected.

It has been only a week since Liam and his partner Shawn have arrived North Parkdale. The immediate community feel is noticeable. In the mornings on his way to work, at Parkdale Project Reed, a nonprofit organization, he passses by repetitive streets, unfamiliar faces. It's become a cycle, but this morning, a paved sidewalk catches his eye. There are lots of people gathering there, kids, adults, seniors.

As a consequence of a simple street, Liam has met a lot of his close friends. He consistently volunteers at COWANTEGRATION, and aids the residents with gardening, furthermore, he often joins the discussions which are held at that location. It's become a ritual.

Liam's no longer walks in the morning on repetitive streets with unfamiliar people. The streets are home, the people are family. He is part of a community.




SIDEWALK SEATING:




These information centers encourage community members to share their cultures and experiences through its use of bulletin boards and interactive information boards that rest against the canopies.


The seating areas provide communal spaces where residents are invited to take advantage of the books located within most ofthe seats and enjoy these "little libraries".