KATARINA KUMIC • KIAN KAMALI • ARIEL WEISS • LIAM FUJITA • DANIELA DIAZ • CLARK HO • DESIREE LLANES • ILSA KHAN
Parkscape
Fostering Health and Prosperity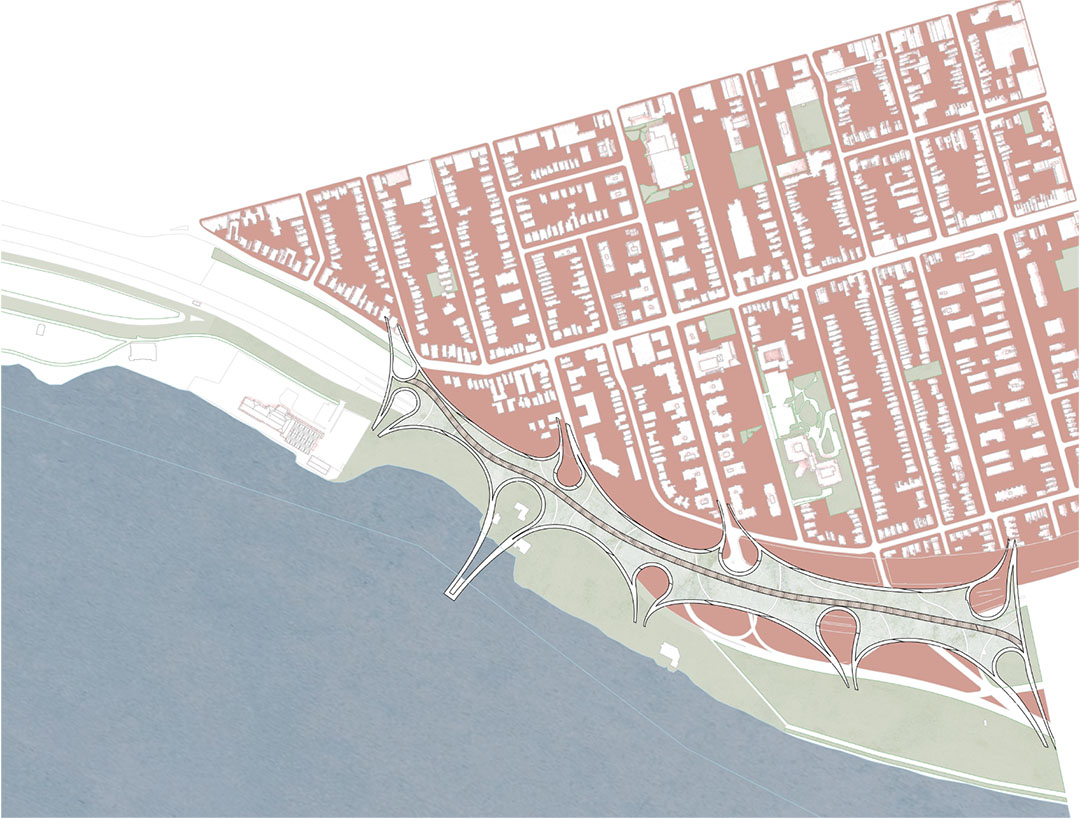 "Focused on healing and regeneration, and the importance of acknowledging struggles while also celebrating the inherent strength of the Parkdale community, the garden honours Black community members such as Regis Korchinski-Paquet and the movement for justice that Black Lives Matter embodies."
-Beyde

The infrastructure is not only connecting Parkdale to the Waterfront but also the community to each other. It is returning the 100 year historical connection back to its original place.
PERSONAS
Who: Dale and his son Gale.
Age: 35 and 7 years old.
Personalities: Dale likes to work out, loves his seven pets dog and son, works from pay-cheque to pay-cheque, friendly and outgoing but covid restricts his restrictions Gale ia a trouble maker, he's very much like his dad, wants to play sports, likes to do art.
Background: Immigrant family, wife passed away shortly after moving, Tibetian family.
Scenario: When his wife passed away, it became hard to deal with life, now only has a single income to support a financial struggle, doesn't have a fridge and relied on community food services, lives in a one bedroom apartment with a kid and seven animals.
Spaces they Occupy: Works at a grocery store and still an essential worker, goes to the community garden and socialize with people, likes to go to the gym but since they are closed he works out at home, likes the waterfront because he can spend time with his kid
Playing
A change of environment where you can be out in fresh air and socialize


Commuting
Utilizing the bridge and its various activities to commute from Parkdale to the waterfront



Dwelling
A healthier way to eat for not only dale and gale but for a more sustainable Parkdale