KHANA DANIYAL • OLIVIA FERREIRA • KIRA PHILLIPS • NAOMI SOUFI SABBAGH • GEON SAGONG • OSHIN SHAH • CHRISTINA VO • ZULAIHA ZAIBA

Streetscape

Question posed: How might we design a combination of place and experience to promote physical/mental/sociological health, enrich the environment and engage equitable social community experience?

The goal of this project was to build a stronger community in Parkdale. With a current need for more transportation, safety precautions and green spaces the design deals with these issues to enhance the community while still preserving the character of the neighbourhood. The pedestrian bridge addition will enhance the walkability and safety of Parkdale while also reflect the cultural aspects that make the area so unique.

To trigger change in Parkdale, the enhanced streetscape and adding a path connecting both of the streets allows for easier travelling and creates a more pleasant experience among the residents who need a place to relieve stress. Overall, the safety measures provide a sense of comfort and security for everyone, especially the women of the neighbourhood who have previously felt unsafe at night. By creating more green spaces and art installations/murals provide opportunities for the whole community to get involved and showcase their skills. Elements such as sheltered canopies and heated bus stops allow for the street to be user-friendly and welcoming during a variety of seasons. Caters to all weather conditions. Increased bike lanes and pedestrian walkways promote a more active and healthy lifestyle and contribute to the well-being of the community as a whole. Having a farmers market and local gardens provides everyone with an option to get healthy and substantially cheaper food options that were previously not accessible by all.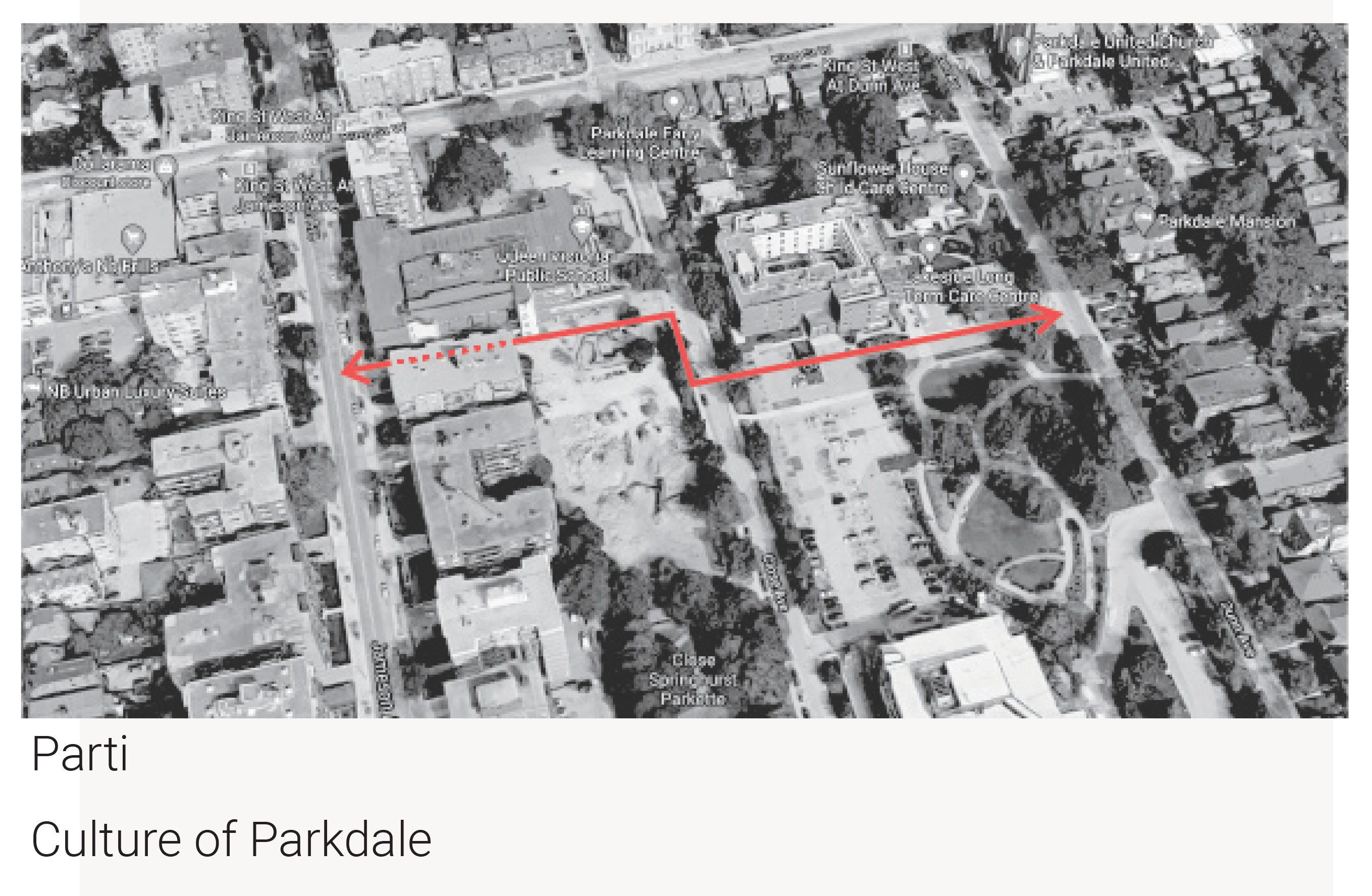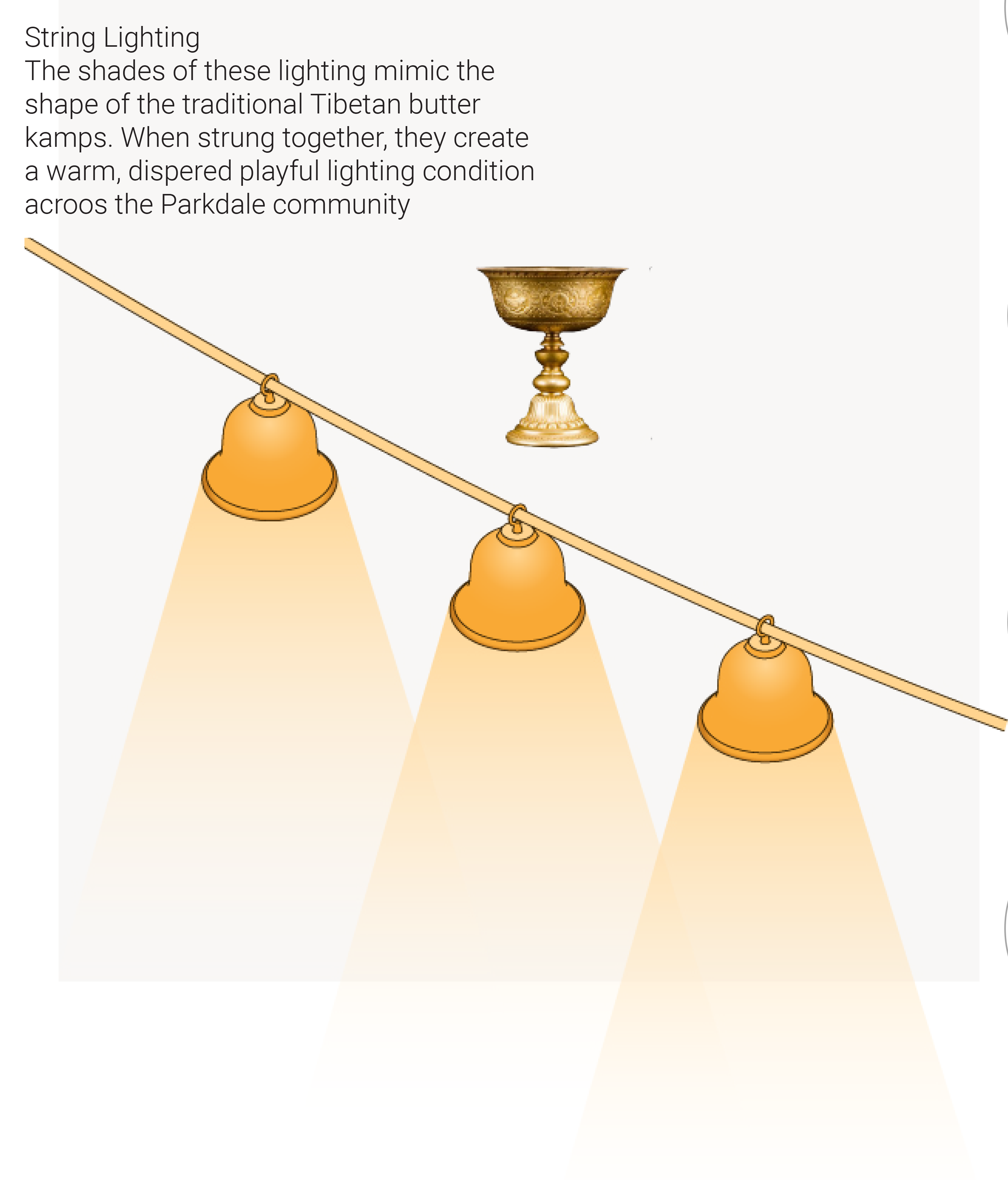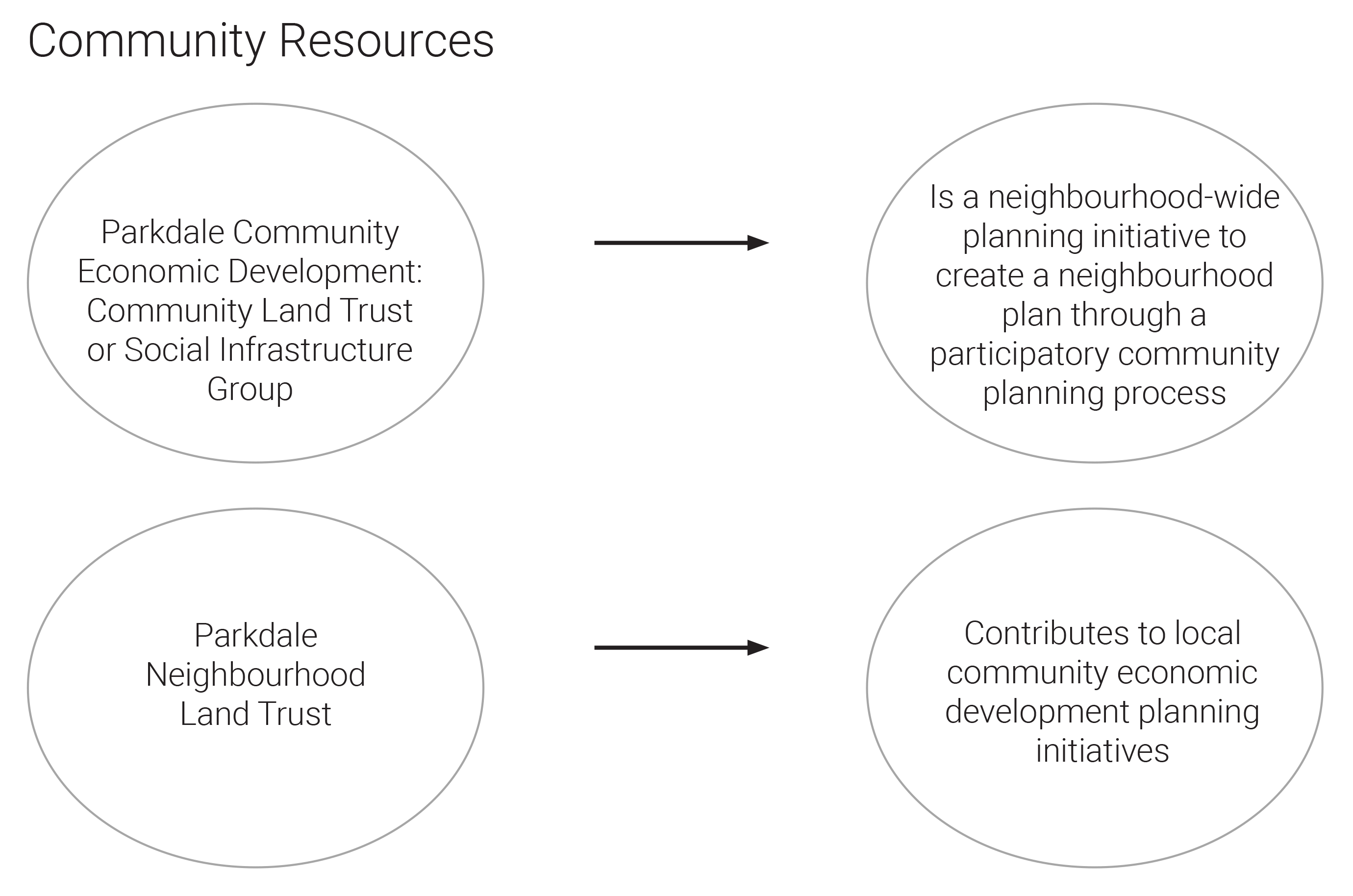 One year later: In a year there is a vast improvement in the residents' life in Parkdale. The interventions have allowed people to explore new interests, develop their careers and make new friends. Jennifer has many new opportunities as she explores new projects around Parkdale to get more involved and is more calm and relaxed as she can exercise and walk her dog safely. Tenzin got to make new friends and develop his English from these social interactions to eventually hold events with other people to paint more murals. Finally, George can connect and meet with other people and get out of his house to be active while also being able to move around the area better than before during the winter times. They even meet each other in the farmers' market to share their experiences about the pathway.