YULIANA GOLDAYEVA • KESTREL LEUNG • CONNOR JAMES SCOFFIELD • RYAN BRADEN SOUDACK • MAURA RACHEL WALKER • BEI ZHOU • YUYANG ZOU
Gyur-tog Garden
Making Support Services Joyful + Engaging
*Gyur-tog:
Tibetan word for change "Communities should have control over the nature of change within them" This proposal is the restoration of the control that the Parkdale community lost through gentrification.



Ensure the ownership of residential
properties and community spaces
does not get passed on to financially
motivated developers while
maintaining cultural spaces that
support local heritage?
Provide inclusive and welcoming
public gathering space for all
members in the community which
encourages community networking
and interaction, regardless to the
economic condition and culture
background?
Make Parkdale a self- sustaining
community while addressing the
concerns of disadvantaged
residents through opportunites for
personal growth and development
among the Parkdale community?
Queen St W & West Lodge Ave
1375 Queen St W Toronto, ON M6K 1M1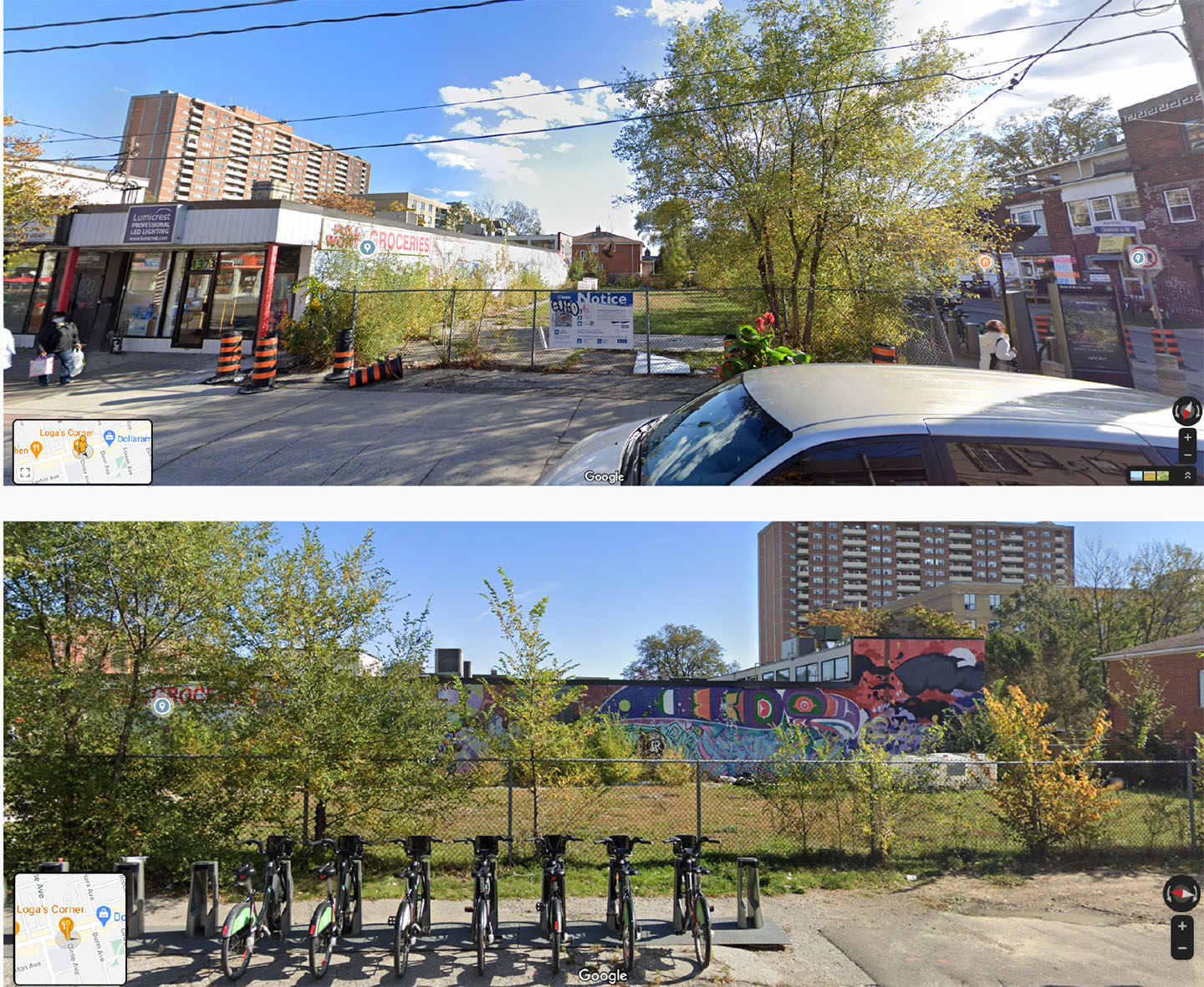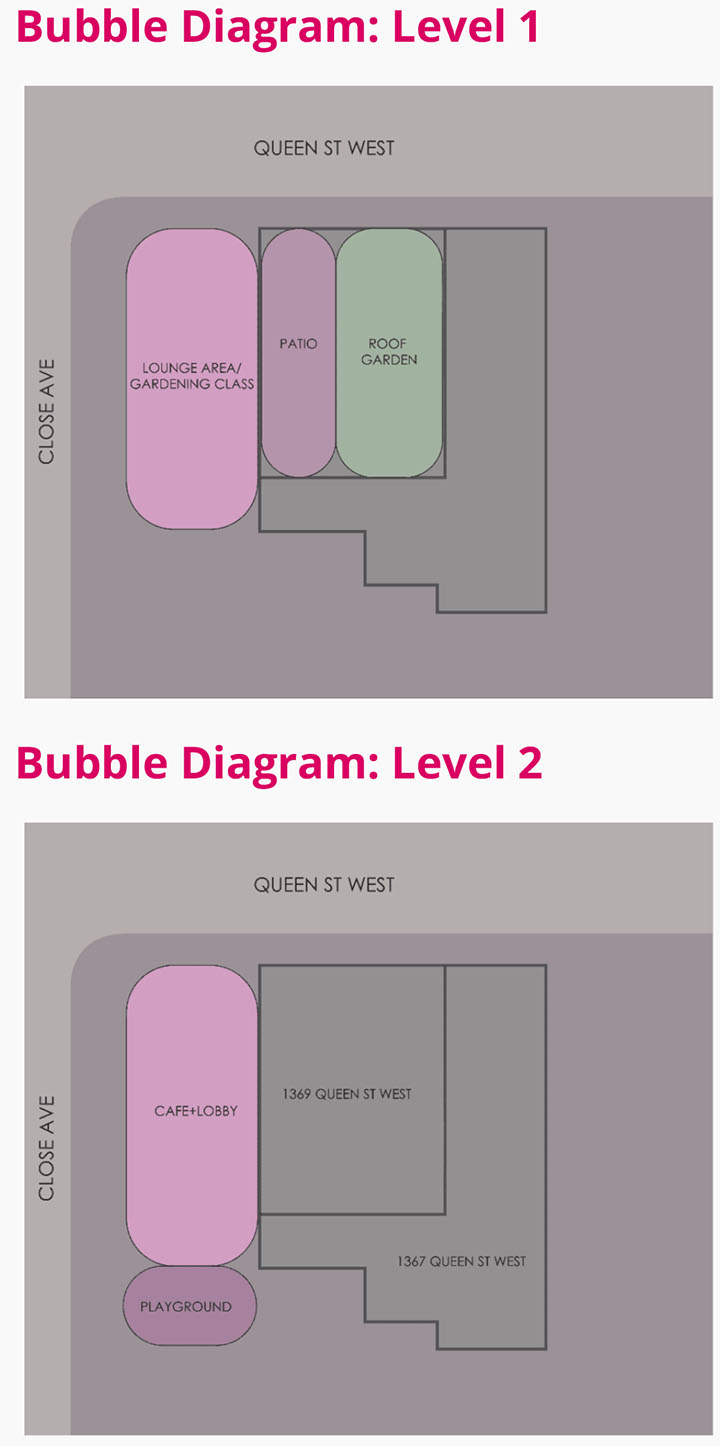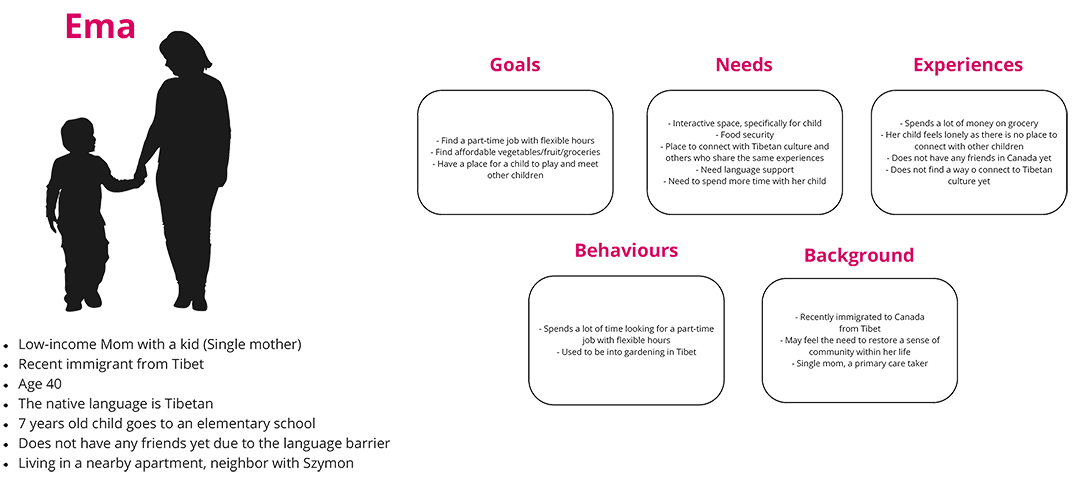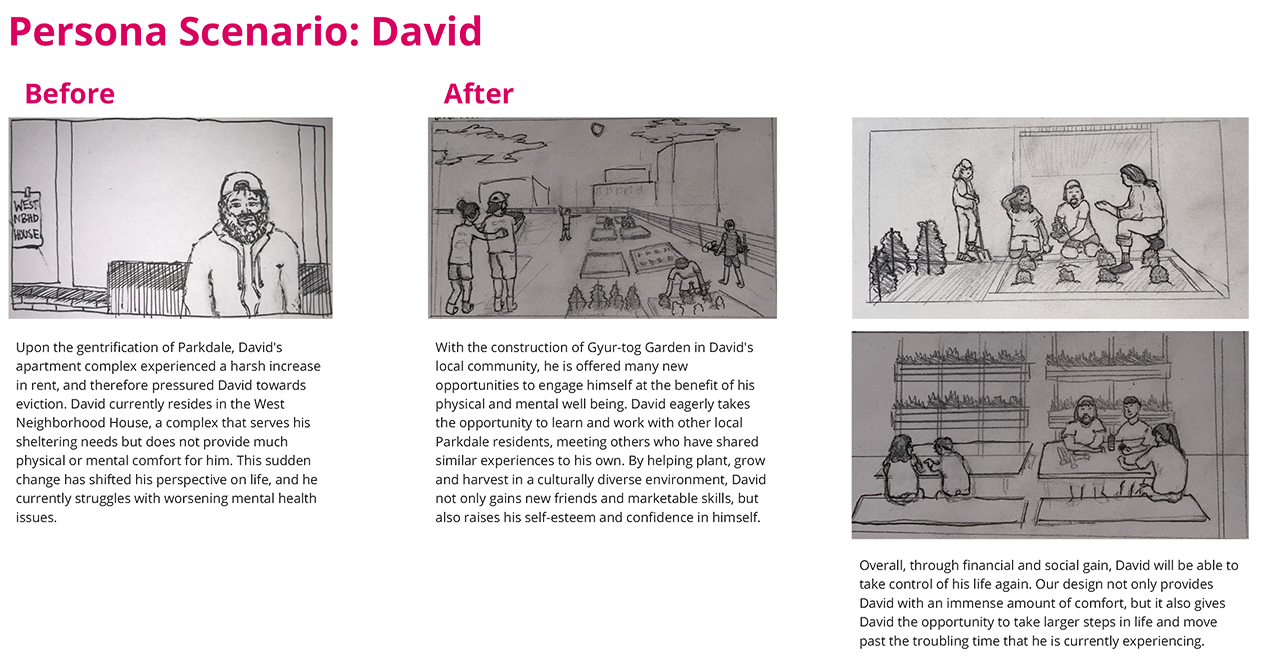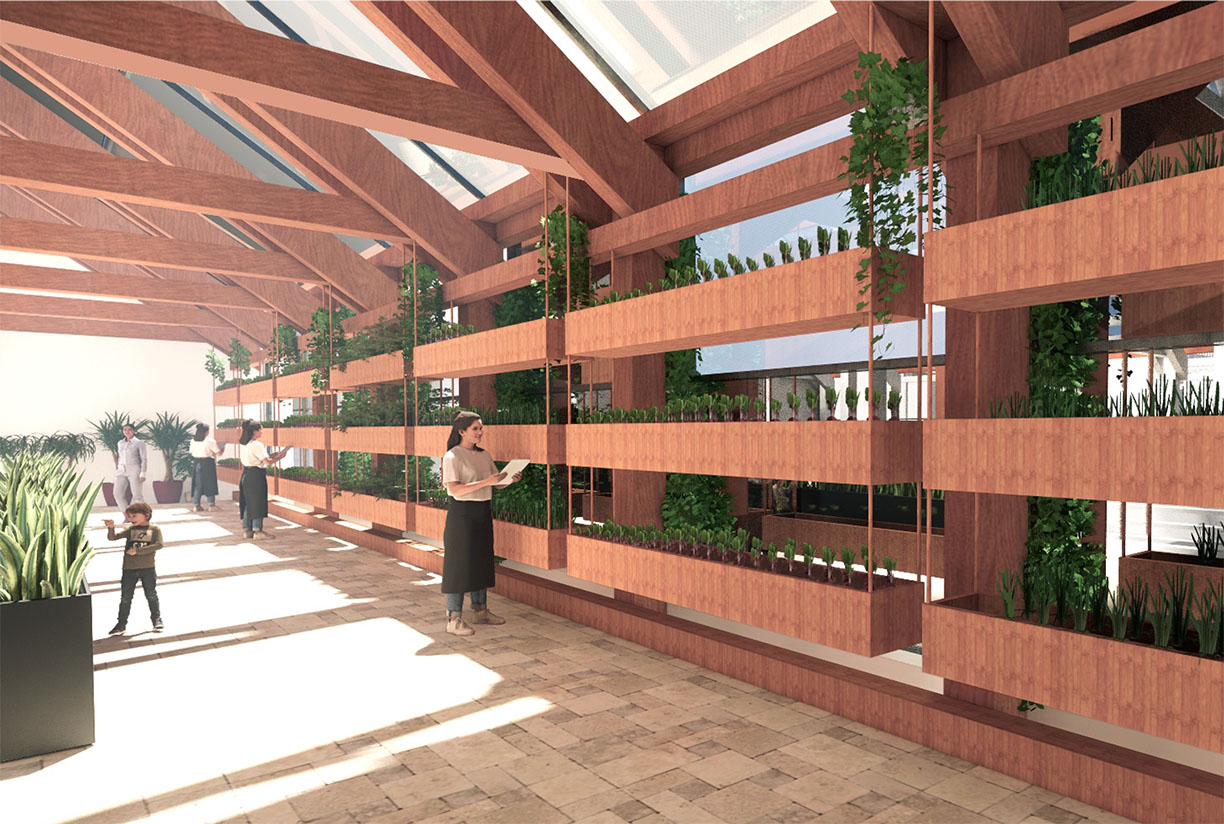 David found a new part-time job in the community cafe, as well as a safe and fresh source of food from the garden.

Szymon is volunteering in a community music festival on the roof patio with his friends from the local high school.
Ema is working in the Community Garden with her son, who is curious about how to grow fresh vegetables for their dinner.