YEAR 3 & 4Habiba Elmi & Sofiya Makarova—Craig Race Model Award
About the Award

For creativity and technique of model construction.
In this assignment, we were asked to work in pairs, select the ASC520 project of one group member, and take that project from Schematic Design to a more comprehensive Design Development version of itself. Habiba's project was selected and through several iterations, using both analog and digital tools, Sofiya and Habiba developed their conceptual ideas from the previous semester into a comprehensive architecture that addresses site, people, program, envelope, structure, and building code at a higher resolution.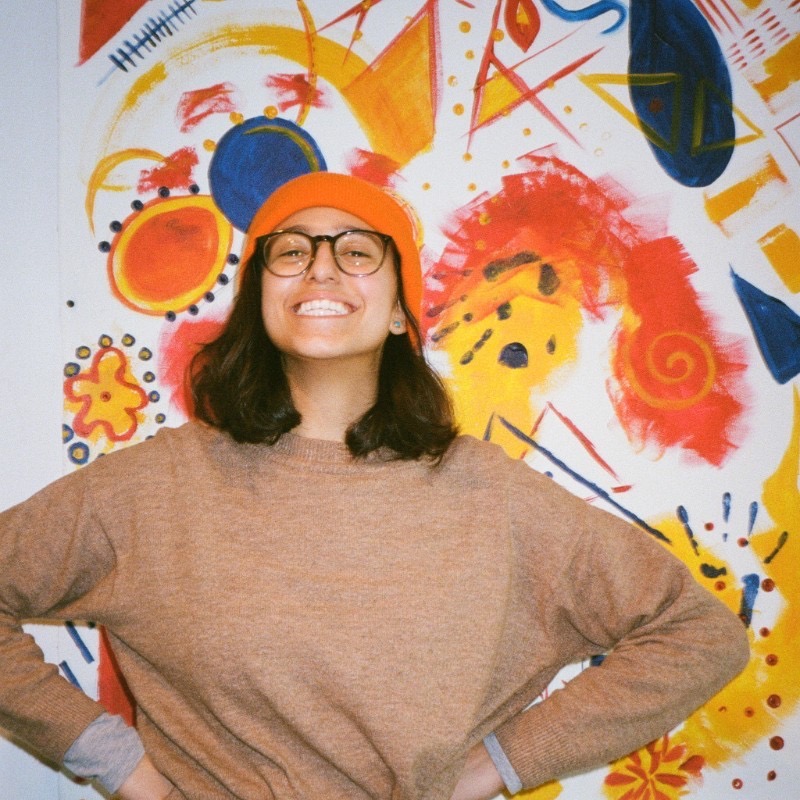 "It is in books, poems, paintings which often give us the confidence to take seriously feelings in ourselves that we might otherwise never have thought to acknowledge." - Alain de Botton

YEAR 3 & 4
Francesca Fantetti—Federation of Chinese Canadian Professionals (Ontario) Education Foundation Award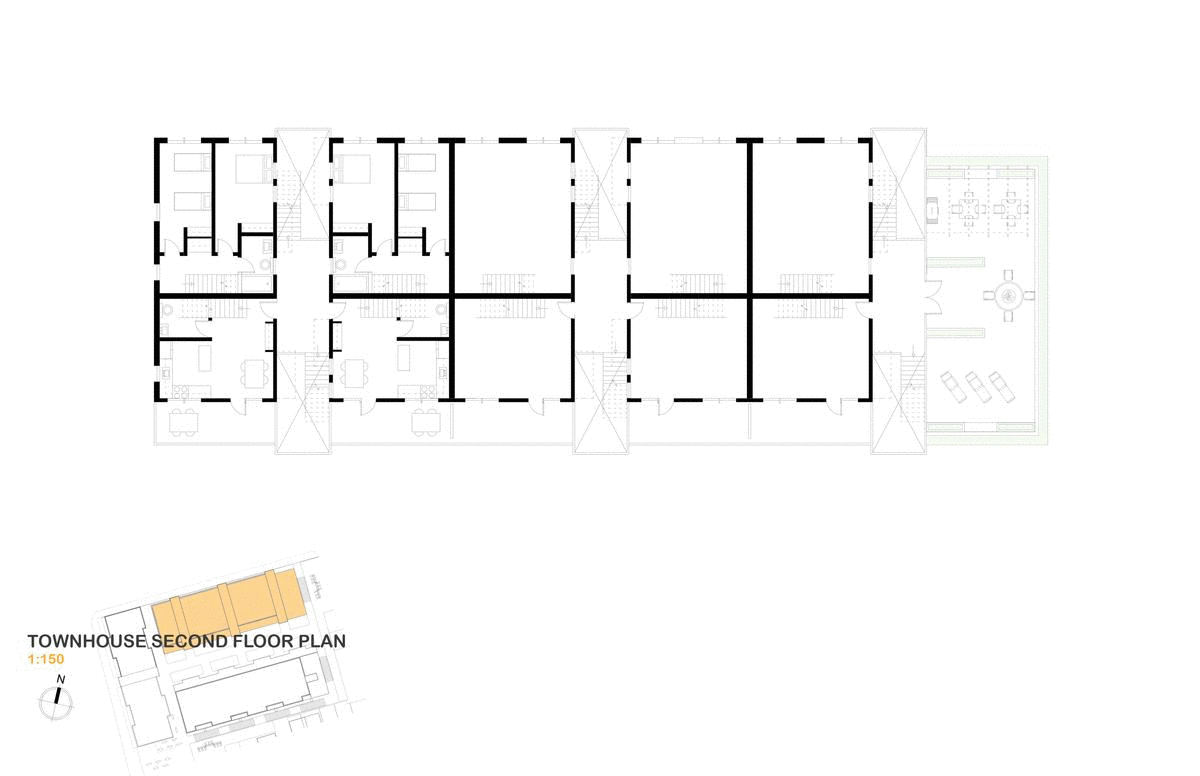 About the Award

For a student who demonstrates their achievement through initiative and innovation.
Missing Middle Housing

The Missing Middle has become a solution to resolving the housing crisis in Toronto. Socio- economic polarization has increased over time and is transforming low-rise neighborhoods into a place only suitable for the wealthy and established. The Toronto neighborhood of Trinity Bellwoods is not only known for its rich artistic culture and history but offers strong potential for the integration of Missing Middle Housing. This development is concentrated along transition zones of single-detached residential blocks while being in proximity to main streets, transit, greenspaces and amenities. The Missing Middle housing development offers a variety of housing typologies through three buildings to accommodate a range of household sizes, incomes, unit types, program and occupancy. Housing typologies such as a mid-rise apartment building with shops on the ground level of Ossington Avenue, and two sets of stacked townhouses each offering a 1-bedroom, 2-bedroom, and 2-bedroom + den units are implemented onsite. The Missing Middle housing development utilizes translucent lightwells to not only introduce natural sunlight deeper into dwelling spaces, but also to create atriums where circulation takes place.
YEAR 3 & 4

Tatiana Estrina—Fiberglas Canada Inc. Award

About the Award
A notable contribution to professionally-related student activities within the Department of Architectural Science.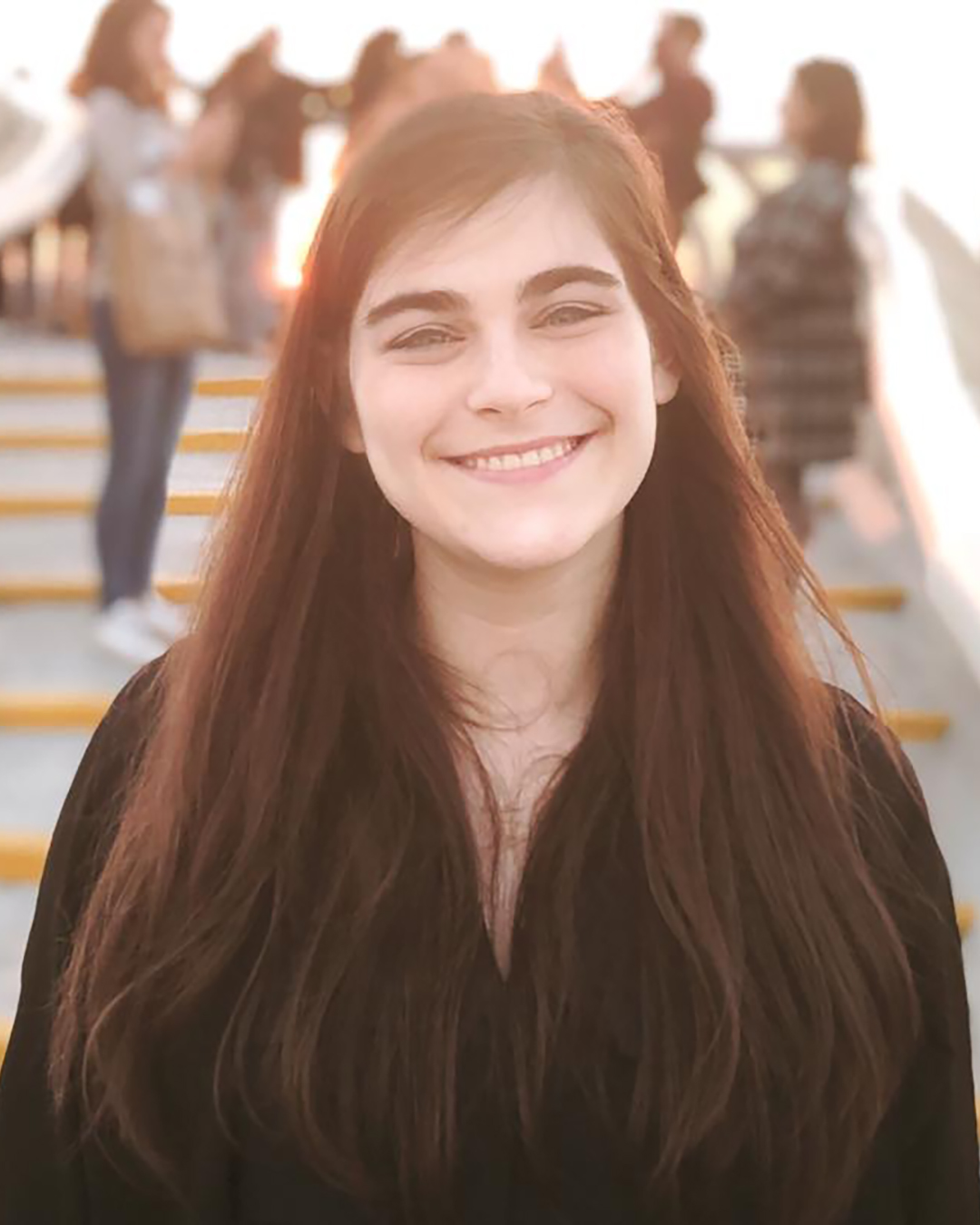 Tatiana has been a part of several student organizations and initiatives through DAS. Starting from being on the Year-End-Show committee for three years, she was able to first help with the arrangement of several displays, to even single handedly setting up the extra-curricular display when her help was needed at the last moment. In 2019, she was the projects executive for the arc.soc, through which she not only played a part in the student group's meetings and decision making process but she was also one of the arc.soc representatives on the department's Extracurricular Committee. Over the course of the few years within the program Tatiana played various roles within the other two student groups as well, serving as an ACU mentor as well as leading the Rhino Tutorials for first years through AIAS.

Within the Department Tatiana was able to be a part of several departmental activities, most notably she served as a student assistant for the 2019 CACB Accreditation visit. Helping Professor Vincent Hui with the PPC exhibit and Professor Cheryl Atkinson with the faculty display, she was not only tasked with complying data and imagery, but also writing and creating images and posters to represent the content. Along with another student, she was able to set up and curate the PPC exhibit throughout the architecture building. In addition, she has been a student volunteer for various events including fall orientation and open houses, admissions sessions, Science Rendez-Vous, and alumni events. In the Fall of 2020, she became one of the Co-Op Peer Advisors, tasked with helping third year students improve their portfolios.

In addition to academic activities and design work, Tatiana participated in a multitude of architectural competitions, the number totaling to 25 over her time at Ryerson thus far. These competition proposals ranged from housing, to steel, to urban planning, to more conceptual ideas about architecture. She had some success in these competitions, especially with the ACSA/AISC and CISC competitions, having been awarded 1st and 2nd places four years in a row for her steel designs but also having named semi-finalist in the annual CTBUH Student Design Competition and a honorable mention in the Archasm Tokyo Library competition. Participation in these competitions not only gave her the opportunity to expand her design ideas, but also help Ryerson University's name be listed among winners of international competitions.

Over the course of her studies at Ryerson, Tatiana had the opportunity to work as a research assistant for both Professor Terri Peters and Professor Vincent Hui. For professor Peters, she developed a script in grasshopper and python which is able to generate building forms based on daylight, while for Professor Hui she worked on the design of an VR enclosure for a longhouse exhibit at the Whitchurch-Stouffville museum. Additionally, Tatiana was able to co-write 6 papers for conferences in the US, Turkey, and Spain, and present the papers, both at international in-person conferences abroad, such as the ICERI and the HUIC ASHE conferences, and virtual conferences during the COVID pandemic.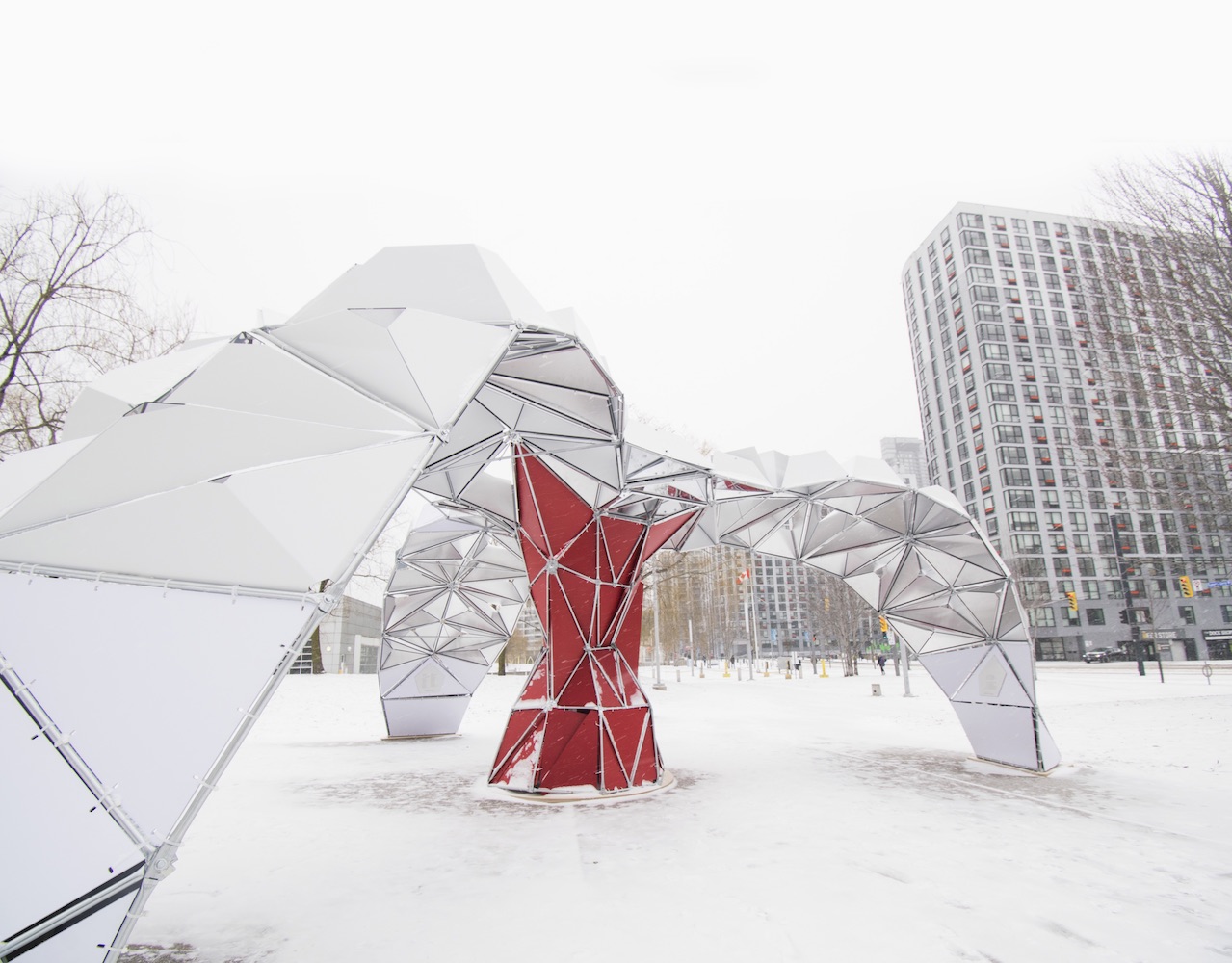 YEAR 3 & 4

Tatiana Estrina—Frank Leva Award

About the Award
For a student who recognizes excellence in image-making within the Architectural Science disciplines.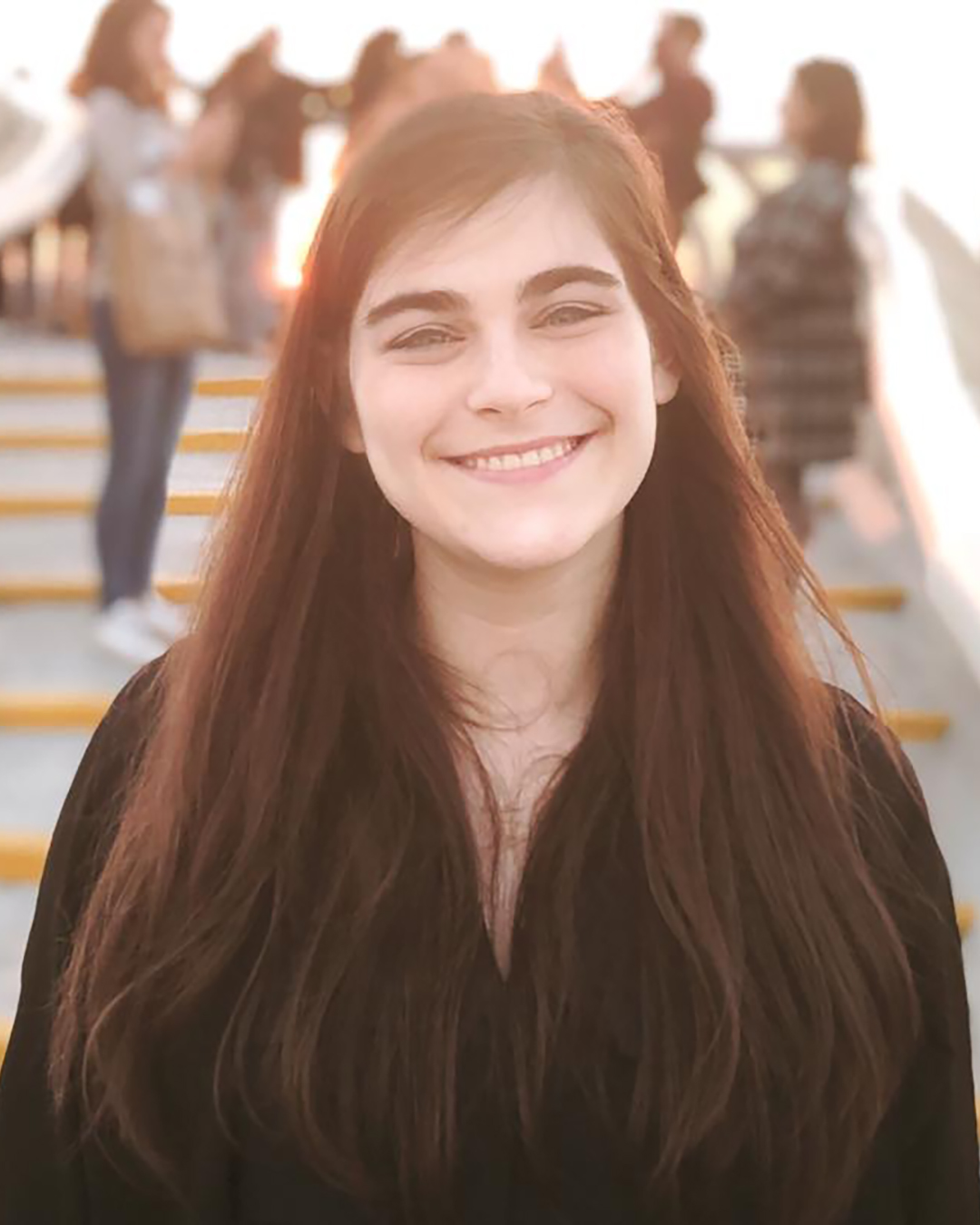 Atlantic City has had a long history of booms and busts. Its proximity and accessibility from different areas nearby is key to its survival as a tourist destination. As transportation methods evolved, Atlantic City became more and more redundant, as other cities in the south became more accessible vacation spots and casinos opened up in nearby cities. The Trans - Pier™ turns the cause of Atlantic City's downfall into its greatest asset by creating a transportation hub that becomes a destination in itself. It reflects the character of the city - a community with a focus on entertainment of visitors, and emphasizes the experience of those who transition through the spaces within the transportation hub. By combining port activities such as cruises, ferries, and cargo ships with air travel, the hub caters towards a variety of visitors traveling to and from nearby cities.

Throughout the United States, the 'pleasure pier' concept has been a popular icon of summer retreats and entertainment since the early 1900s. Built over a body of water near popular summer vacation spots, such piers contain a multitude of rides and games for the tourists enjoying the beach. Such a model serves as a perfect precedent for the Trans-Pier™, catering towards the tourists enjoying the boardwalk as well as those in transit, while also giving a nod to the historical entertainment structures in the area.

YEAR 3 & 4

Vivian Kwan—General Contractors' Section TCA Award

About the Award
Overall excellence of demonstrated interest in project management.