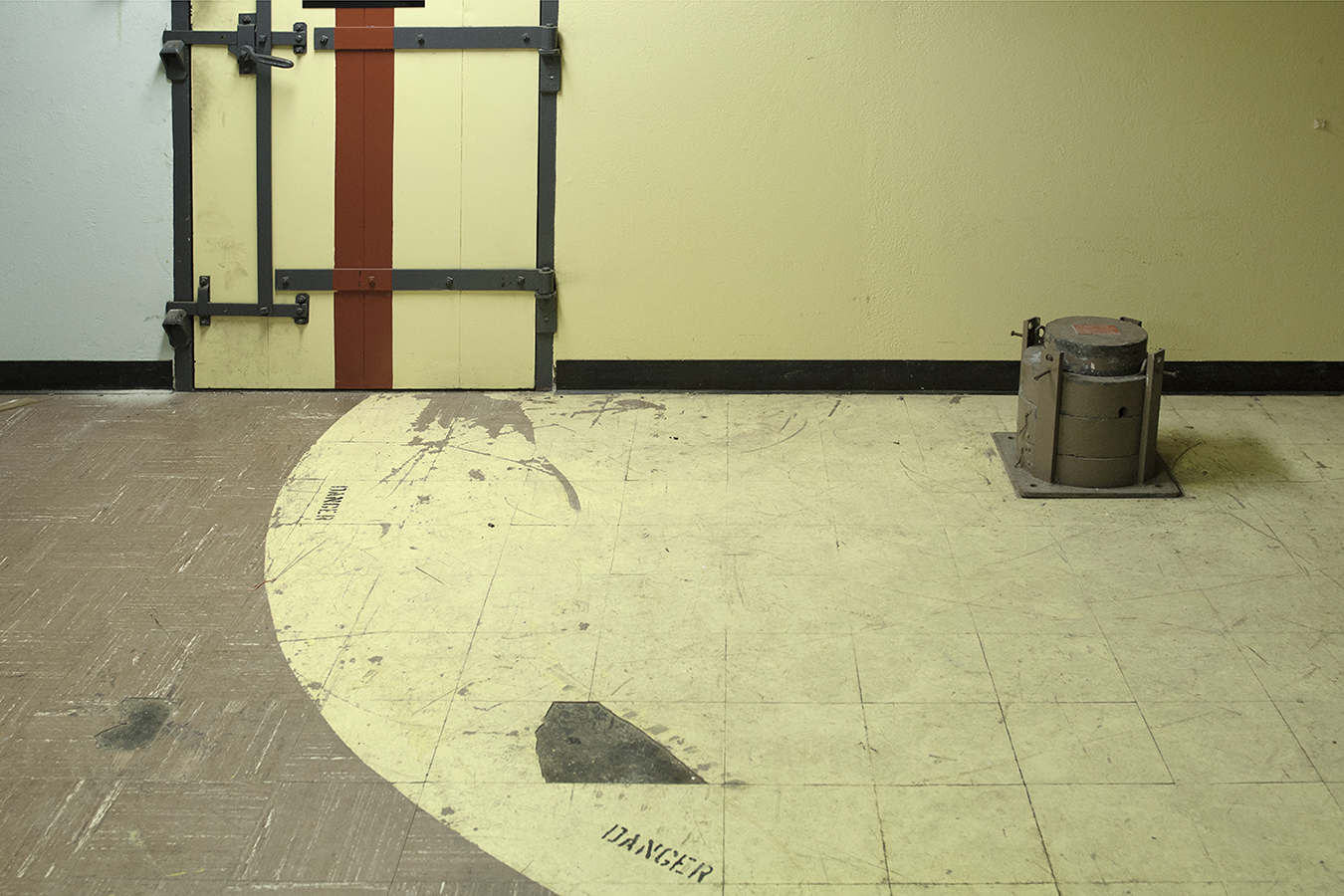 About the Artist

An artist, musician, and educator dedicated to re-imagining the space between artistic disciplines. Much of his creative work crosses disciplinary boundaries, exploring the links between the visual and the sonic arts. He has exhibited work in over twenty exhibitions at galleries including the Museum of Contemporary Canadian Art, the Robert McLaughlin Gallery, Thames Art Gallery, the Peterborough Art Gallery, the Macdonald Stewart Art Centre, and the Ottawa Art Gallery. Five exhibition catalogues have been published about his work.

He has received numerous awards and honours including the Ottawa Arts Council's Mid-Career Artist Award, the Order of Ottawa, and the 2012 "Instrumental Album of the Year" JUNO award for his work with genre-defying trio Stretch Orchestra. He is a Professor in the School for Studies in Art and Culture at Carleton University, and an adjunct faculty member in the Visual Arts Department at the University of Ottawa.
About the Works

The accompanying photographs, from a photographic series titled "Geometries of Survival," were shot in a decommissioned cold war-era underground Canadian military bunker that is now known as the Diefenbunker. They show various architectural details and geometric patterns found throughout the bunker. Many of these designs are oddly reminiscent of modernist abstraction. For example, the photograph titled "Monde Rien" alludes to the geometric abstract paintings of Piet Mondrian, while simultaneously alluding to the bunker's intended purpose: "monde rien" translates to "world nothing." "Footing" is a photograph of one of the many concrete footings that support the massive underground bunker. Located in a stairwell, this particular column is adorned with a checkerboard pattern not unlike the visual vocabulary of Russian Suprematist art. Referencing the work of abstract expressionist painter Barnett Newman, "Voice of Fire Area 1" shows one of the many fire doors located throughout the bunker, all of which are adorned with a vertical red stripe.

Unlike abstract expressionist artists, the architects of the Diefenbunker used geometric abstraction to promote safety and survival within an underground military bunker. For example, the photo titled "Radiate" shows a semi-circle of yellow tiles surrounding a lead container that housed radioactive Caesium-137 that was used to calibrate some of the bunker's equipment. The yellow area was considered a danger zone, while beyond its limit was supposedly safe. The visual similarities between the bunker's peculiar geometries and modernist geometric abstraction provide a resonant point of entry into a consideration of the relationship between Cold War era politics and modernist art.