All Inclusive Architecture: Budget Airlines and the Global Sprawl of
Paradise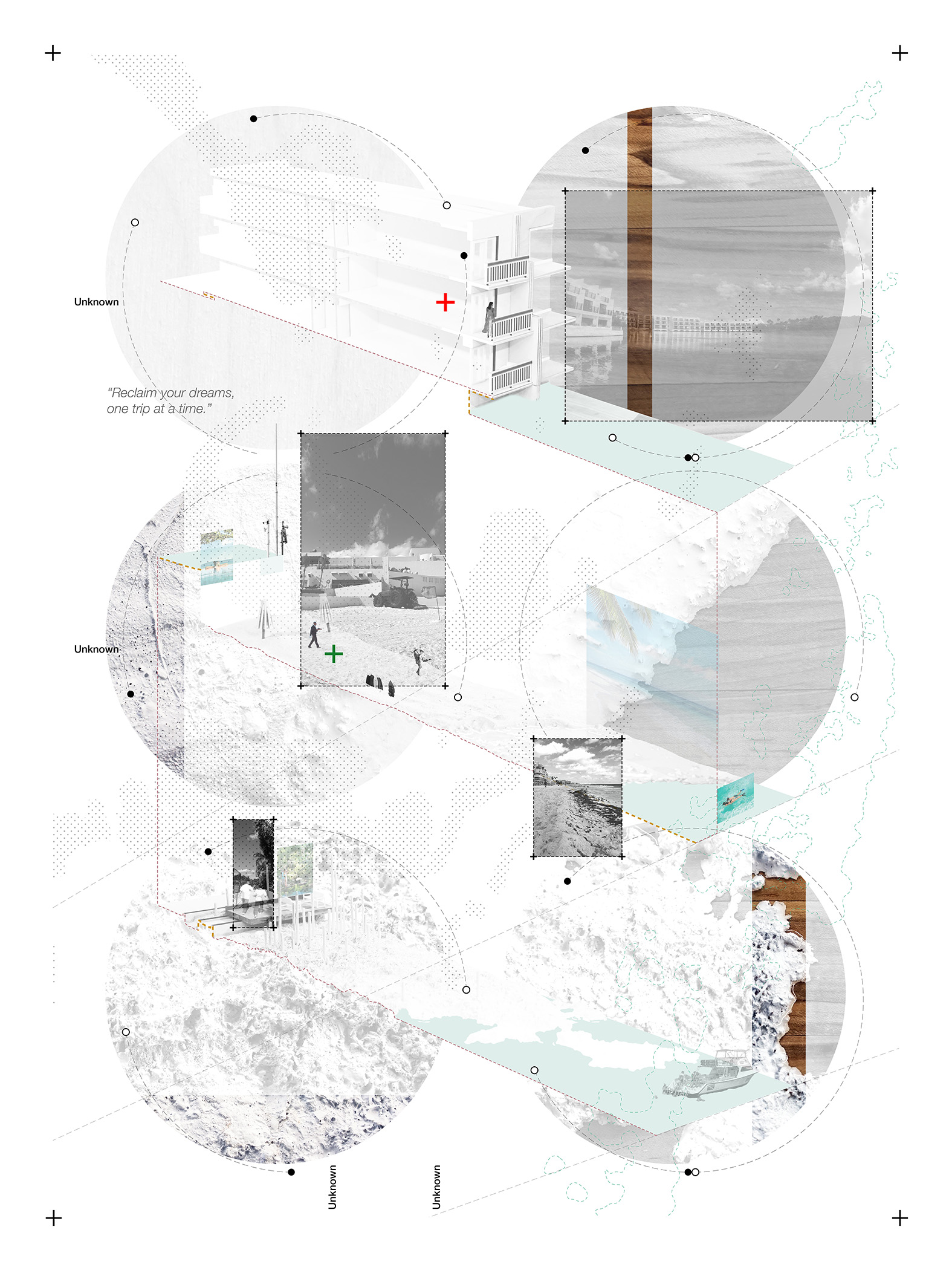 About the Artist

Kristen's experience encompasses a wide range of architectural modalities, including heritage conservation, landscape design and immersive installation environments. As an OAA Intern Architect with Moriyama and Teshima Architects, Kristen has contributed to both the conception and documentation of projects such as the Canada Pavilion at Expo 2020 Dubai and the Ottawa Police Service South Campus Facility. Prior to joining MTA, Kristen worked across Ontario and abroad, in both public and private sectors. She completed her M.Arch at Carleton University in 2019, where she was included on the RAIC Honour Roll.



About the Works

The conceivable boundaries of 'home' expand with the scale and accessibility of adjacent transportation networks. Subsequently, the threshold between 'home' and 'away' is understood through varying scales of movement. Air travel is assumed to always carry tourists 'away,' by virtue of its speed, spectacle, and indifference to geography.

This project engages Canada's budget airline industry and its role in cultivating intense consumer experiences at all-inclusive resorts throughout the greater Caribbean. Paradoxically, these experiences depend on vivid representations of tropical paradise that are both distant and exotic, yet familiar.

Facilitated by expedient air travel and controlled airport transfers, passengers are brought into closer contact with domestic myths of paradise more than any genuine interaction with an unfamiliar place. This thesis in turn positions touristic enclaves as displaced, yet well-connected extensions of North America's sub-urban network. By reflecting on all-inclusive resorts not as idealized destinations, but as a continuation of standardized development, reductive imaginaries of paradise are examined against common tropes of suburban banality.