Wavelength of a Spore 1 + 2

Maria Simmons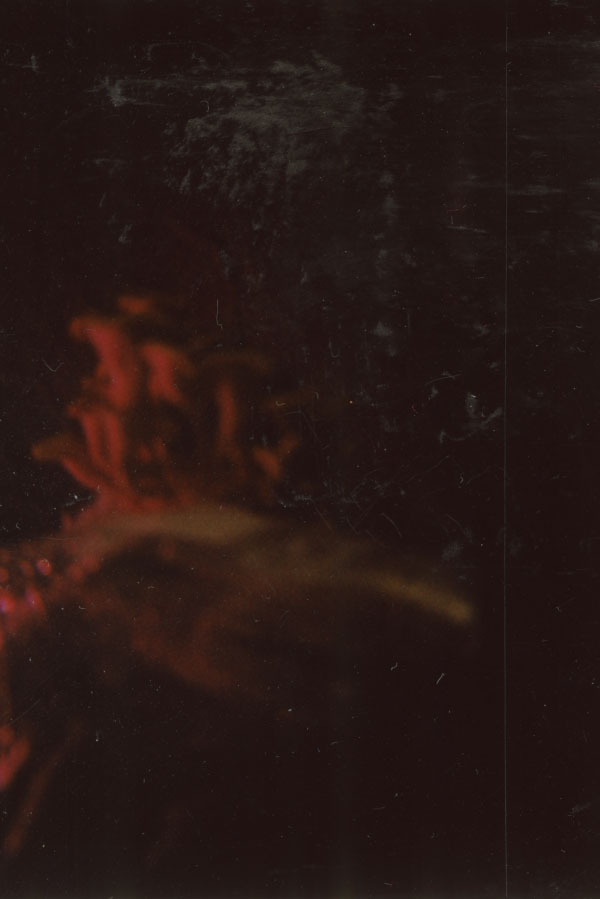 About the Artist

An emerging interdisciplinary artist from Hamilton, ON. who explores ideas of interspecies connectivity, contamination, and cohabitation through sculpture, new media, installation, and bio-art. Simmons positions her work at the edge of the comfort spectrum, asking the viewer to consider their existence through a post-humanist lens. She challenges the notions of humanity as separate from nature and concepts of dependency. She has shown across southern Ontario and NYC.

Simmons holds a BFA from McMaster University and is a current MFA candidate at the University of Waterloo.
About the Works

The images are high resolution scans from 2"x3" polaroids of two different types of mushrooms (reishi: 1 and oyster: 2) which I grew in Spring 2020 in my basement during the COVID-19 pandemic. The original images are lit with the grow lights used in their cultivation. I am interested in how these images explore subterranean mystery and interconnectivity. The images are incredibly soft, and allow for the mushrooms to seep with a spore-like boundarynessless. I have left imperfections within the scans because contamination is an important conceptual part of my work. The imperfections consist of scratches to the polaroid, spores from the mushrooms, and small threads from myself. Together, these form a hybrid image.