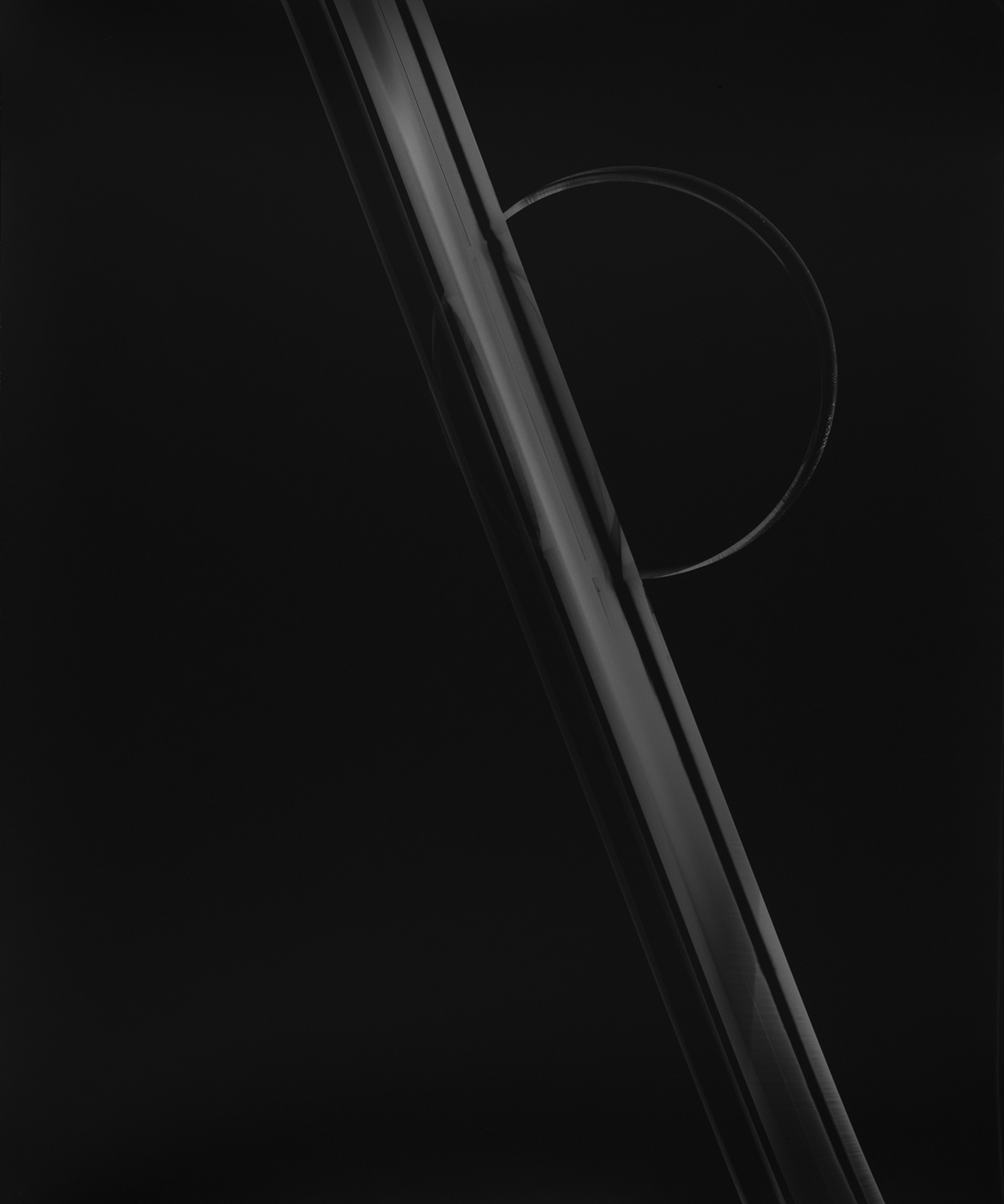 About the Artist

An artist from Ireland, with an international research and exhibiting darkroom-based photography practice.

An 18-month engagement with The Bauhaus Foundation, Dessau resulted in this body of work entitled Grammar referencing Johannes Itten's insistence that his students learn the grammar of their materials.

The work culminated in a solo show at Centre Culturel Irlandais, Paris entitled La trace de l'oubli, 7th Nov – 20th Dec 2019 which moved to The Embassy of Ireland, Berlin. It then travels to Halle 9, Spinnerei, Leipzig early in 2021.

She is currently making a body of work following a residency at The Banff Centre for Arts, Alberta, in response to a Frank Lloyd Wright pavilion that once stood there which will be exhibited at The Whyte Museum of the Canadian Rockies, Banff, in 2021.
About the Works

While consciously refining the elements of a photographic practice, Roseanne Lynch subjects her process to the principles of Bauhaus' preliminary course. Through experimentation, contemplation and rigour she has produced images that talk of architectural constructs, light and the medium itself.

Lynch's interest in the Bauhaus stems from an attentiveness to how minimal architectural structures hold light. Following a residency at The Bauhaus Foundation, Dessau in 2018 Roseanne Lynch's concentration focused on the teachings of the Johannes Itten preliminary course which encouraged consideration of materiality by experimenting with basic forms, repetition and rigor to study space and surface.

Having made images of architectural structures at the Bauhaus foundation, her work expanded to explore fundamental forms - the square, the circle, the triangle, the straight line, applying my darkroom photographic practice to the teachings of this course.

The disassembling of the photographic process, both in her photograms and architectural studies, extends the scope of what is the photographical, and is an exploration of photography's power as a structure of understanding.

Photograms are synonymous with Bauhaus master László Moholy-Nagy and Lynch is interested in how photograms create space and scrutinise the indexical link photography has to its subject. The references within her photograms are architectural, but what the viewer is being shown is more about the medium and the perceived understanding that a 2d surface holds.

As always, she brings her question to this conversation between photography, architecture and representation. 'What can a photograph I make here do?'